This is not a sponsored post. I had my Harry Potter invisibility cloak on. All opinions are my own.
Al Khiran Mall Reviews:
Decided to check out the new Al Khiran Mall. Yaa it was crowded- I ended up going Thursday night prob should have gone in the morning. Anyhoow there's a lot of Parking outside, and it's straightforward. You know you park and you walk to the mall immediately unlike the Assima Mall and its bizarre elevator parking shenanigans.
---
First off, I hit Ikea. And sorry to disappoint, but it's not huge like the Avenues but more like a showroom.
Fun fact if you order there, they still ship from Shuwaikh. It is decently sized and it's nice if you want to test or see some pieces in real life before ordering.
It was also pretty empty compared to the rest of the mall because who else other than me would find themselves in an Ikea on a weekend. This gal.
The cafeteria section is small, didn't have anything plant based when I went, although it was advertised on their website. Hmm asked for the plant-based hot dog and they were confused, so said vegan hot dog still confused, vegetarian seemed to be the magic word- but they didn't have that either.  
There's a Jysk next to Ikea- also decently sized. There was a small outlet section in the back of the store, mostly bed sheets and linens as well as discounted exposition models.
At the very beginning of the Al Khiran mall, you can find a Lulu Hypermarket- which is great. I always find vegan bits there.
Can someone tell me what is the deal/ haba with Tim Hortons- is it even good?
Also spotted a Lush and True Value. There are 2 true value stores facing each other. One for indoors (kitchen, bathroom) and one for outdoors.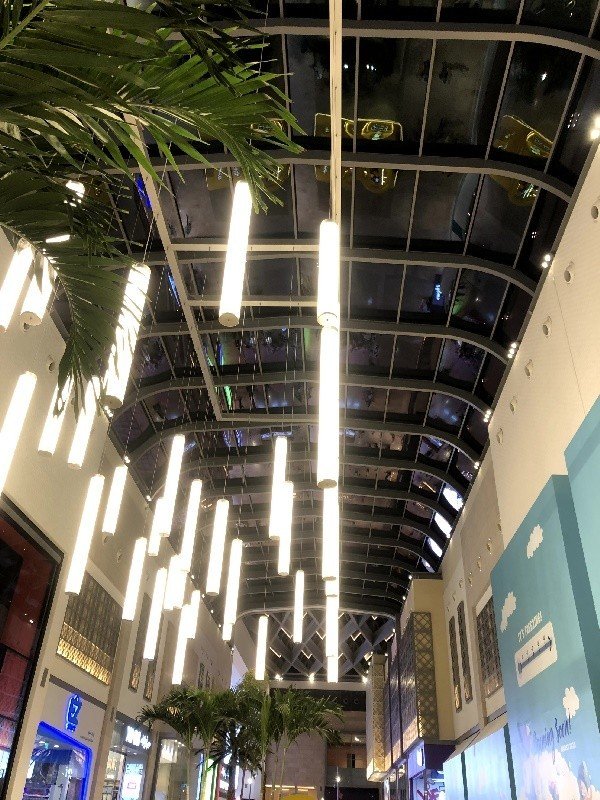 If you're into sports there are Adidas, Puma, and Nike outlet stores. If you're looking for discounted sportswear do check it out.
---
Also what would a mall be without the Turkish ice cream- "catch me if you can" stall. I'm starting to find their bell ringing hard to escape. It just echoes in all the mall. There's one at Al Kout and after thinking I escaped it, went to eat somewhere and then lo and behold I could hear bell chiming more than ever- turns out there was another one on the floor below. The sound plays rent free wherever I am. Send help.
Also, what would a mall be without Fantasy World, used to love going there as a kid.
There's also a small arcade on the top floor. Strategically next to the Fantasy world. Coincidence. Or parents' worst nightmare. I think not.
---
Passing by it was like kid apocalypse with children running around and nannies chasing after them. The scene was pretty grand, although I wouldn't last 5 minutes.
---
There's a cute heart theme going on: "I love Khiran". When you walk around you'll pass by heart mirrors, and also this bench to take photos. Plus, red and blue hearts to stand under. I say it's cute- and a pretty smart marketing move (in this selfie obsessed gen.) to take photos and have people spread the word on their socials.
---
---
Ok so when you first see it from outside you get the impression that it's HUGE. I don't know who told me it's bigger than the avenues. The truth is it's really not that big. And it's very- how shall I say vertical. You're just walking straight over two floors, which can get tiring. At one point I considered airport moving escalators or a whizzing golf cart would be pretty sweet haha.
---
My verdict: it's nice to visit as a mall for a change if you're living nearby or renting a chalet. But I would not go out of my way to purposefully drive here if I live far away- it's not worth it. The Avenues does the job. But if you are curious and want to see it at least ONCE then do come for a peek.
What are your thoughts on the Al Khiran mall? Worth it or no?
---
---
Save or Share!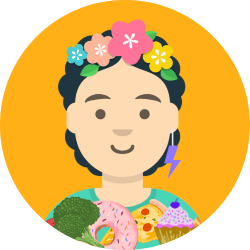 Latifah is a vegan foodie who loves travelling and cooking plant-based recipes. She loves sharing her favorite travel spots and adding a sprinkle of confetti to your day.