If you're wondering is Montpellier worth visiting? The answer is a big yes. Montpellier is up there on my list of top 5 places to visit in France. I've visited twice and I'VE NEVER BEEN bored. It's an amazing city with so much to explore.
14 Reasons Why Montpellier is Worth Visiting
#1 Charming Cobblestone Streets to Get Lost in
With a history dating back to the 10th century, Montpellier has a rich cultural heritage. The city was once a major center for medicine and learning, and you can still find remnants of its past today. The historic city center is known as "Écusson. It's known for its narrow cobblestone streets, picturesque squares, and beautifully preserved buildings.
When I visited the streets were surprisingly quiet and it was such a lovely place to explore and have a drink. There are also great hotel particuliers to see.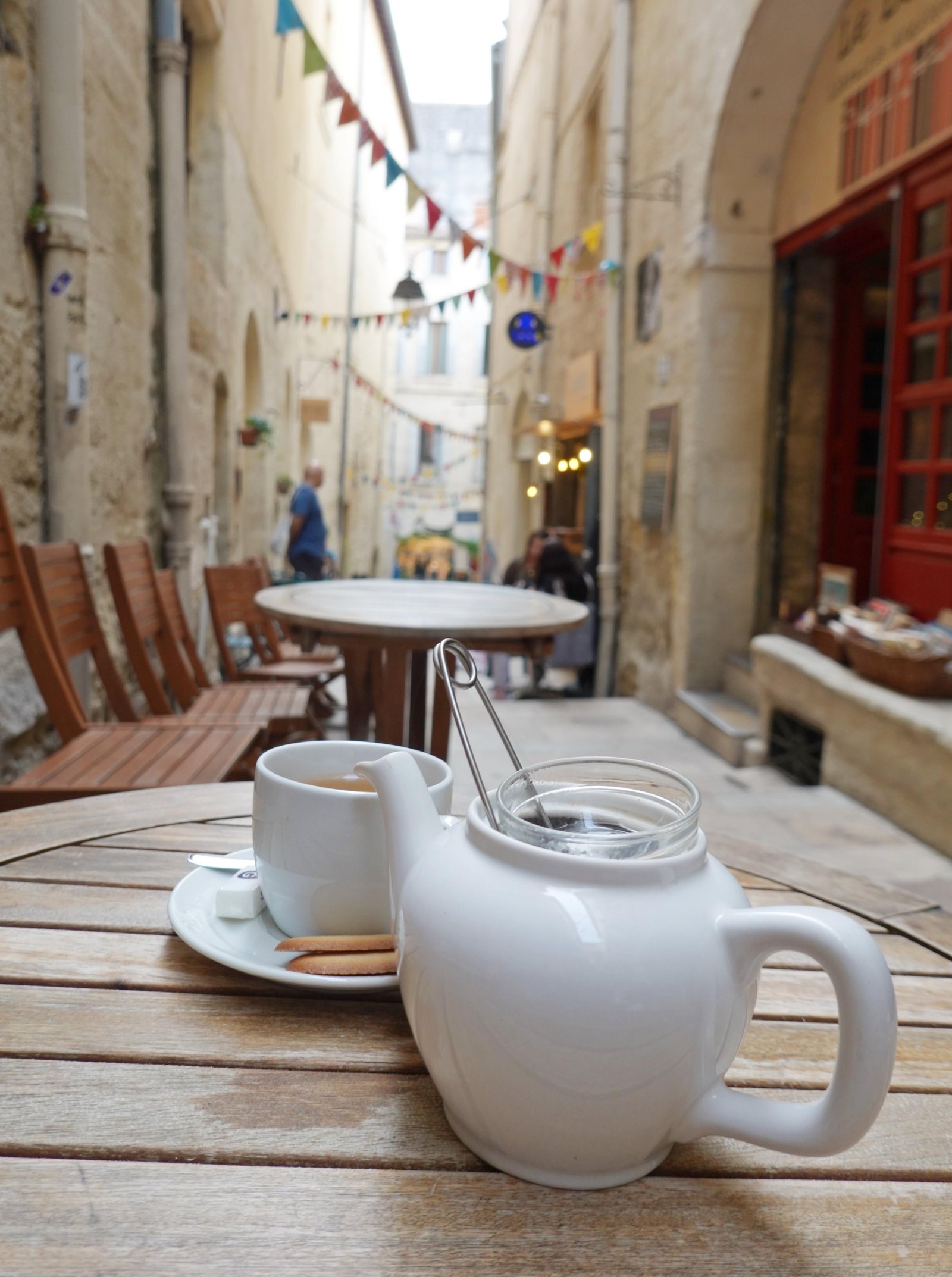 #2 Stunning Nearby Beaches
Montpellier enjoys a privileged location just a stone's throw away from the sparkling Mediterranean Sea. The city's proximity to the coast means that breathtaking beaches are easily accessible by public transportation.
Imagine feeling a little overwhelmed by the tourists so you decide to escape and take public transport to the nearest stunning beach. Sounds dreamy if you ask me and I've done it.
There are great beaches surrounding Montpellier whether you're seeking relaxation, water sports, or simply want to sunbathe. The proximity to Montpelier makes it golden. It's one of the rare cities I've been to that does that.
Related: A Beach for Every Mood: The 5 Best Beaches near Montpellier (South of France)
#3 Rich Art & Cultural Scene
There are so many museums and expos to visit. My favorite was the Musée des Beaux Arts.
#4 Vintage Store Heaven
There are so many second hand Montpellier vintage shopping and flea markets to find gems in  Montpellier. I've been pretty amazed at some of the stuff I've found. I even visited one of the cheapest thrift stores I've ever been to with great quality stuff. It's called La Gaminerie and is 25 minutes away by tram from the city center of Montpellier. Definitely check it out for your visit.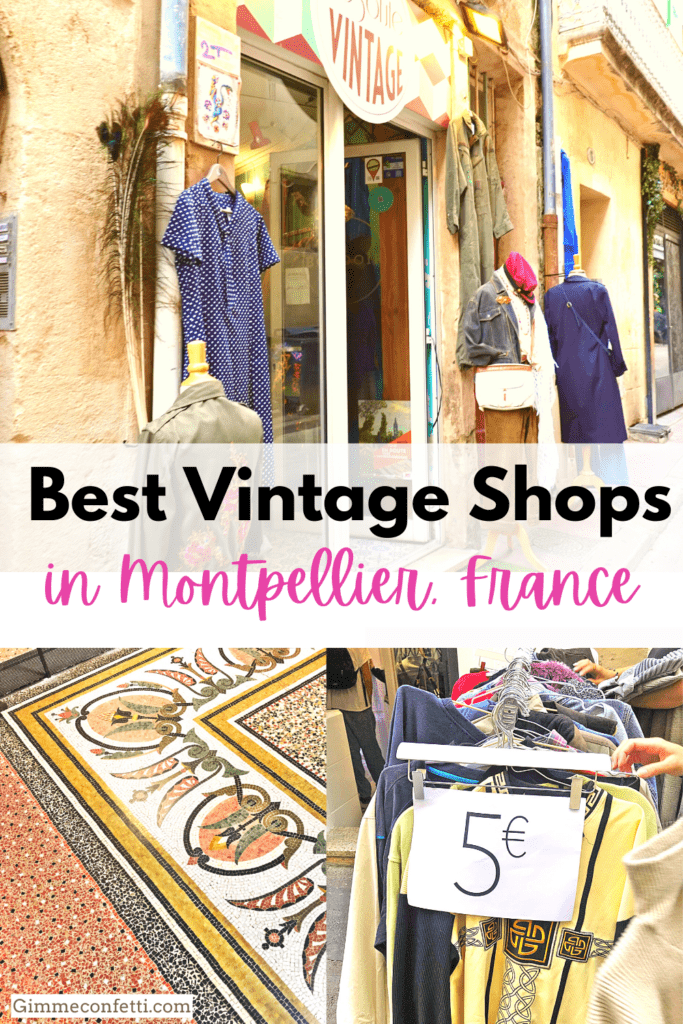 Related: The Best Vintage Shops and Flea Markets in Montpellier (South of France) for Clothes and Antiques
#5 So MANY Great Food Options
Montpellier has really stepped up its game with the food scene. There is literally something for everyone. As a vegan, I was pleasantly surprised at how many vegan friendly places there were. I wasn't expecting such a small town to cater to vegan food. But yep definitely great vegan spots!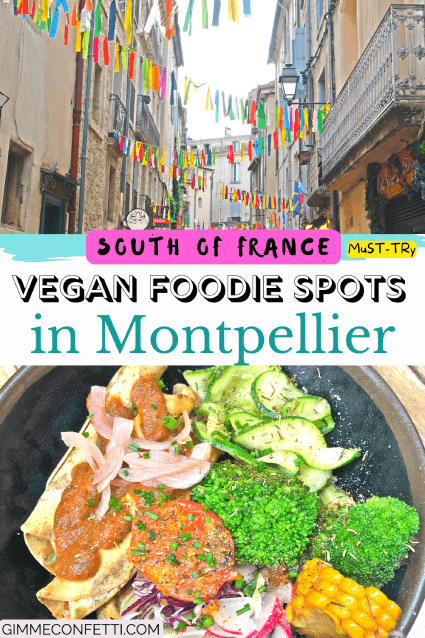 Related: Vegan Food in Montpellier (South of France): Your Ultimate Guide to the Best Spots
#6 Tons of Surrounding Day Trip Options
Montpellier is ideally situated within a great location with so many great day trip options from Montpellier. This makes it a great hub for surrounding day trips. Check out the medieval village of Saint-Guilhem-le-Désert, a UNESCO World Heritage Site. Or visit the coastal town of Sète known as the "Venice of the Languedoc."
There's also the medieval town of Carcassonne a UNESCO World Heritage site with its awe-inspiring fortifications.
#7 Filled with Secret Treasures to Explore
Montpellier has a ton of secret things to explore.
#8 Peaceful Gardens
Montpellier has beautiful green spaces and gardens to chill out and read a book or simply enjoy the scenery. Promenade de Perou and Jardin Botanique are some great ones.
#9 Awesome Accessibility and Transportation
Montpellier is well-connected by air, rail, and road networks, making it easily accessible for travelers. I've taken public transports while I was there almost every day and it was pretty straight forward. I've used public transportation to get to the beaches so it's great if you don't have a car. The buses and trams run regularly and are easy to use with all the main attractions nearby.
#10 Accommodation for all Budgets
Montpellier offers a wide range of accommodation options to suit every traveler's preference.
Here are places to stay at the city of center of Montpellier.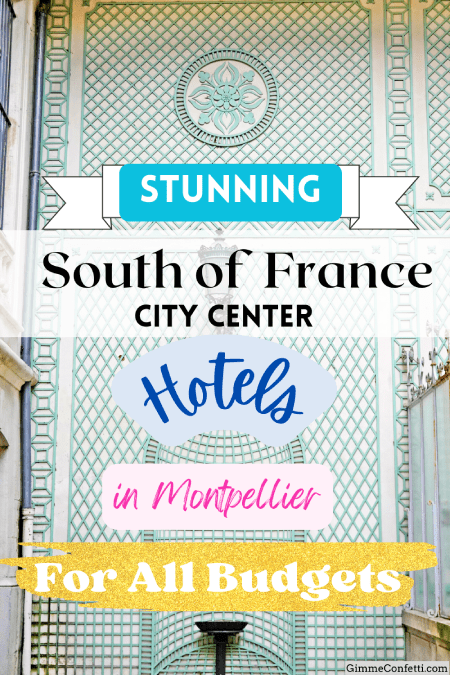 Related: Where to Stay in Montpellier: Best City Center Hotels for Every Budget (South of France)
#11 Fun Street Art
There's some great fun street art you can find just walking through the old town city center or Ecusson.
#12 Natural Beauty and Outdoor Activities
For nature enthusiasts, I definitely recommend you check out the landscapes of the Camargue Regional Nature Park.  You can observe wild horses, pink flamingos, and other fascinating wildlife. Montpellier's proximity to diverse destinations ensures that there is always an adventure awaiting just a short trip away.
There's also the picturesque Pic Saint-Loup mountain and the stunning Cévennes National Park provide opportunities for hiking, cycling, and exploring nature. Not to mention the awesome beaches for kitesurfing and watersports.
#13 Where Modern Meets History
I love how eclectic Montpellier is. Once you could be at the modern Antigone neighborhood then you can find yourself exploring cobbled streets and the next you're at the beach. I really think this is one of the strengths of Montpellier that I haven't seen in any other city.
#14 Festivals and Events
Montpellier is known for its vibrant calendar of festivals and events throughout the year.
When I was there was a BMX festival going on with a ton of people showing up to assist. Luckily, I was heading to the beach and I would love to think I got the beach just for myself because everyone was at that festival.
There's also the Montpellier Dance Festival, the Montpellier International Guitar Festival, and the Printemps des Comédiens.
FAQs
1. Is Montpellier a safe city for tourists?
Montpellier is generally considered a safe city for tourists. However, as with any travel destination, it is advisable to take common safety precautions and be aware of your surroundings.
2. What is the best time to visit Montpellier?
The spring and fall seasons, from April to June and September to November respectively, offer pleasant weather and fewer crowds, making them ideal times to visit Montpellier.
3. Are English speakers easily understood in Montpellier?
While French is the primary language spoken in Montpellier, many locals, especially in tourist areas, have a basic understanding of English. There also a lot of students in Montpellier. It can be helpful to learn a few basic French phrases for communication.
4. Are there any day trips from Montpellier worth exploring?
Yes, Montpellier's proximity to picturesque towns and natural wonders provides excellent opportunities for day trips. Saint-Guilhem-le-Désert, Sète, Picpoul de Pinet, and Nîmes are popular choices.
5. Can I visit Montpellier on a budget?
Yes, Montpellier offers budget-friendly accommodation, affordable dining options, and various free or low-cost attractions, allowing visitors to experience the city without breaking the bank.
More Montpellier resources:
Essential Guide: 25+ Best Things to Do in Montpellier (South of France) for an Unforgettable Trip
Where to Stay in Montpellier: Best City Center Hotels for Every Budget (South of France)
The Best Vintage Shops and Flea Markets in Montpellier (South of France) for Clothes and Antiques
Vegan Food in Montpellier (South of France): Your Ultimate Guide to the Best Spots
A Beach for Every Mood: The 5 Best Beaches near Montpellier (South of France)
Don't Miss the Best Vegan and Gluten-Free Cakes in Montpellier
Want More France Travel Help?
Don't miss out! Check out these France travel resources for inspiration for your next trip to France:
Essential Guide 2023: Best Things to Do in Provence: Avignon as a Vegan
Don't Miss the Best Vegan Burger in Paris and Lyon (2023)
Essential Guide: Surviving France as a Vegan- Oui it's Possible (From a Local)
2023: Must Try-Vegan Restaurants in Provence: Avignon (From a Vegan)
---
Found this post on is Montpellier worth visiting helpful? Pin it now read it later.
Save or Share!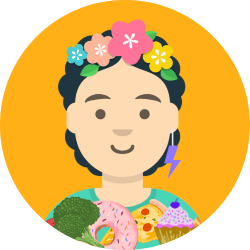 Latifah is a vegan foodie who loves travelling and cooking plant-based recipes. She loves sharing her favorite travel spots and adding a sprinkle of confetti to your day.