Souk Al Mubarakiya- Why it is Worth Visiting
Souk Al Mubarakiya, located in Kuwait City is known as one of the most emblematic traditional markets, in Kuwait. Built during the reign of Sheikh Mubarak Al Sabah it holds great cultural significance. There's nothing better than getting lost in Kuwaiti architecture with its labyrinthine pathways, classic buildings and intricate wooden lattice work.
Within Al Mubarakiya you'll discover a variety of shops and stalls offering a range of goods such as spices, perfumes, gold items, handicrafts and fresh produce.
More than a market Al Mubarakiya symbolizes the cultural heritage and history of Kuwait. As Kuwaitis we are a nation that became independent in 1961, and most of our historic buildings have been demolished as modernity seems to continually seep its way in. Al Mubarakiya is one of few places I can think of that seamlessly embodies our rich past and cultural heritage.
So is visiting Souk Al Mubarakiya worth it? Absolutely, yes.
This post may contain affiliate links at no extra cost to you, I may earn a small commission. This allows me to keep this blog going and provides you with free content. All opinions are my own.
Explore Souk Al Mubarakiya in Kuwait with Me
Whoosh let's go. On the way to Souk Al Mubarakiya in Kuwait City.
On the left is the Grand Mosque of Kuwait (Masjid Al Kabeer). It's one of the largest mosques in the Middle East and it can accommodate over 10,000 worshippers. During Ramadan, there is a cannon that is blasted to signal the breaking of the fast.
Prayer Rugs in Kuwait
First stop just look at these prayer rugs! This was the first store I saw.
There's a selection of non padded vs padded prayer rugs.
After roaming around, to look at other stores (never commit to the first store you see, always have a look at other products and their prices- you might find something better), I decided to return to this one. It had the best selection after all amongst the others. I picked up some bits here.
The store was a large corner store behind the paid parking near this mosque.
Spotted Khalti Gmasha graffiti in reference to the 80's sitcom.
Wandering around, in the second photo below, I stumbled on men's bshoot.
What is a Bisht?
Singular: Bisht.
Plural: Bshoot
Pop Culture: Recently worn by Messi during the Qatar world cup.
The Kuwaiti bisht also referred to as a "Kuwaiti cloak" or "Kuwaiti robe " is an clothing piece worn by men, in Kuwait and other Gulf nations. It holds significance as a representation of heritage and is typically worn during formal gatherings and noteworthy celebrations (like weddings). There are also casual bshoot men wear to the desert to keep warm during winter like the one pictured below.
There were also women clothing (right photo), and if you're after abayas there's a whole market for abayas.
Kuwait Gold Souk Market
Next up, what's a visit to Al Mubarakiya without seeing the Gold Souk (Kuwait city). It's a complex with stores selling gold jewelry.
I didn't get anything, but wanted to see the designs. This is my personal taste but I prefer a more soft/ discrete design. I find it more elegant. Kudos to women who rock this tho. Maybe this is just me but after living abroad from Kuwait for so long, I don't see myself wearing this. My mom would prob kill me for saying this. Insert Mulan quote: "Dishonor on you, dishonor on your cow!". Lazim il bint talbis thahab. Joking tho- my mom is actually the best (allahuma barik).
But yes unlike, Europe where you need to be careful wearing gold in some places. You can totally rock this in the streets totally safely in Kuwait, with no problem.
Note: Sia swinging from the chandelier not detected.
If you go to the first floor, there are more stores. Some for men jewelry, like rings. I think I saw one or two mineral stones ones too.
At the very top floor, you can get your jewelry repaired.
Next up, I wanted to find a makeup stand. So let me take you to the girly world of makeup hidden underground is the Shaya where you can find anything from makeup, to makeup stands, mirrors, and accessories.
It's pretty low-key. To find it. Look for this entrance sign below: Souk Al-Zal & AlBshoot Entrance no 1. Then go down the stairs. Note: there's also an elevator facing the stairs.
When in doubt: ask the ice cream man. They tend to know everything.
The first store you're met with is Al-Mansour- one of the most popular ones.
If you're after all things girly: false nails, eyelashes, mirrors, anything makeup related there are many stores here.
Side-note: did you know recently, a fire broke out in 2022, burning a lot of the Souk Al Mubarakiya but everything was rebuilt and reconstructed.
Don't miss the fruit and vegetable souk, and the stalls nearby.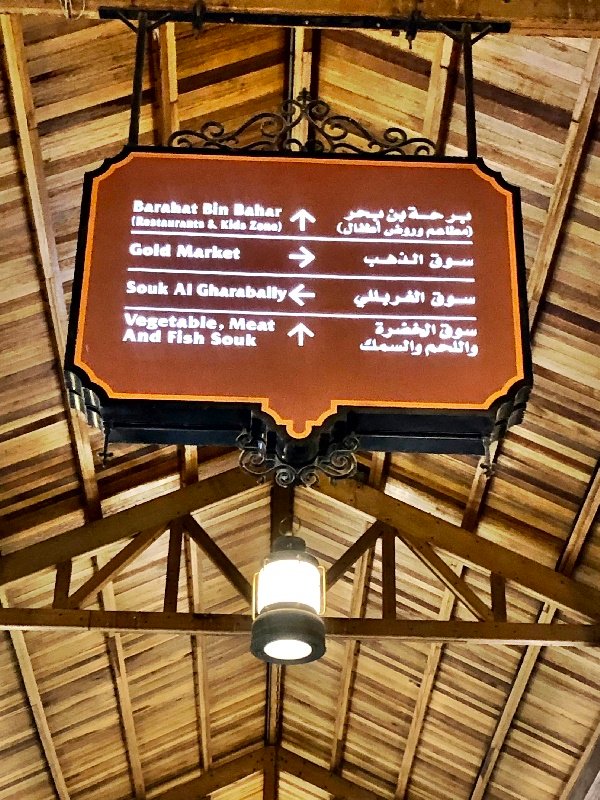 My family used to take me to Souk Bu Miya (souk 100) as a tradition every time we came to the Deera (City) when I was younger. They're a bunch of stalls where you could get everything for 100 fils including toys, notebooks, stickers, those pesky fireworks that you could step on. A kids' heaven wonderland lol. Then it was also a tradition to end our day going to the samboussa man (raee al samboussa). As we were exhausted from a long day, the sambousas were so warm and comforting.
The same shop is still around today. And if I'm not mistaken it's like 1 kd for 50 sambousas. Which is amazing and absolutely not comparable to sambousas in France that are like 2 euros a piece, and not that fresh.
Kishk Mubarak- Mubarak's Kiosk
In the main square you will find Kishk Mubarak a great historical landmark.
Here is a translation with more information about the Kishk:
Kishk:
Mubarak's Kiosk is one of the historical landmarks in Kuwait City. The Kiosk is considered the seat of Sheikh Mubarak Al-Sabah's rule at the beginning of his reign. The Kiosk was built in 1897, a year after Sheikh Mubarak assumed the reins of power. The Kiosk, in the dialect of the people of Kuwait, is a square-shaped building with two floors. The basement contains shops. The upper floor is Majlis but construction access is through an external staircase. Perhaps Sheikh Mubarak was vital at that time, as he was located in the economic center of Kuwait, where the kiosk square was surrounded by a group of markets, including the green market, the tanaka market, the indoor market, the mind market, the date market, the thermal market, and the water market. He used to sit in the eastern kiosk in the morning after the dawn prayer, and in the western kiosk. evening. He listened to the opinions and problems of citizens and provided them with various forms of assistance and various solutions to their problems. The kiosk is located in Man Allah Kaymer. Most people heading to Safat Square pass through this square.
How Kishk Mubarak was Used
Sheikh Mubarak used the Western Kiosk as a seat for administering the state and a council to listen to people's opinions and problems until he moved to Seif Palace. Then the Kiosk became the first court in Kuwait, headed by Sheikh Abdullah Al-Jaber Al-Sabah in 1928, and the headquarters of the Sharia Court in 1934. The kiosk consisted of two floors, and the ground floor was occupied by the Divers Affairs Office and the Real Estate Registry Office. The building was then transformed into the municipal administration, then into a post office in 1942, and then it became the first branch of the Public Library for Knowledge Management in 1952.
The Renovation of Kishk Mubarak
The National Council for Culture, Arts and Letters re-acquired the western kiosk in mid-2010 and began renovation work on the kiosk in July 2010 to include restoration work on three sections of the two-storey kiosk. The ground floor included the renovation of the oldest pharmacies in Kuwait, which is Abdul-Ilah Al-Qenaei Pharmacy, which is located on one of the sides. The kiosk was opened in 1930. The second section includes the restoration work of Sheikh Mubarak's council, which he used in his public sessions to listen to the opinions, points of view, and problems of citizens, and the third section is devoted to establishing a small museum for the most important information about this kiosk and the development of its uses. On March 23, 2011, the kiosk was opened in the presence of the Emir of Kuwait, Sabah Al-Ahmad Al-Sabah.
Sabeel Al Duaij

Don't forget to pass by Sabeel Al Duaij, the oldest water fountain in Kuwait! It was established in 1876 and basically brought free water to the whole city of Kuwait.
Inside you can see photographs on the murals. I really enjoyed these.
There is a marks stone (middle photo below) where you can see where the original opening of the fountain was.
Here's a translation of the above with information on Sabeel Al Duaij:

Mr. Abdul Aziz Muhammad Al-Duaij, may God have mercy on him, established the first and largest endowment for water irrigation in the State of Kuwait, and it became a resource to meet the need of drinking water for Kuwaitis, residents, and passers-by. Before his death, may God have mercy on him, he bequeathed the endowment of a group of real estate properties, numbering nine houses and three shops, that he had built to spend on the road. It developed into hundreds of estates with real estate endowments to spend on.

In order to maintain its permanence and continuity, the Ministry of Endowments took over it in 1966, and after the establishment of the General Secretariat of Endowments, its management was transferred to it to this day. May God have mercy on the philanthropist Abdulaziz Muhammad Al-Duaij and grant him the best reward for his work
The Curious Case of the Attar
I also stopped by the attar- spice and herbal seller. You can find anything from henna to mistika to alma powder for your diy home preparations. Arabs are very serious about grandma's diy recipes. You can find Attar's everywhere.
Moment *de fou rire*. My aunt asked him what is this about some rock. Then he responded with something like deodorant men prayers. Incredulous, she asked what do you mean and he repeated the same thing. Both me and her were puzzled. In my mind I was like there is special deodorant for men to pray??? What. And then my mom said this is a deodorant for men : "Yalla he wants to close the shop because he wants to go pray. To which I was like oh snap let the man pray. He's 100% right "Run Forrest. Run". Turns out my aunt didn't get it and thought the same as me.
Moving on, I went to get my suitcase repaired. If you want to repair any suitcases there's a bag repairs store that's very good here. My suitcase handle had broken- thanks airlines. And I wandered around for awhile before finding it- so promised myself to take a photo for next time haha. It was the second store under this entrance. They fixed it the same day.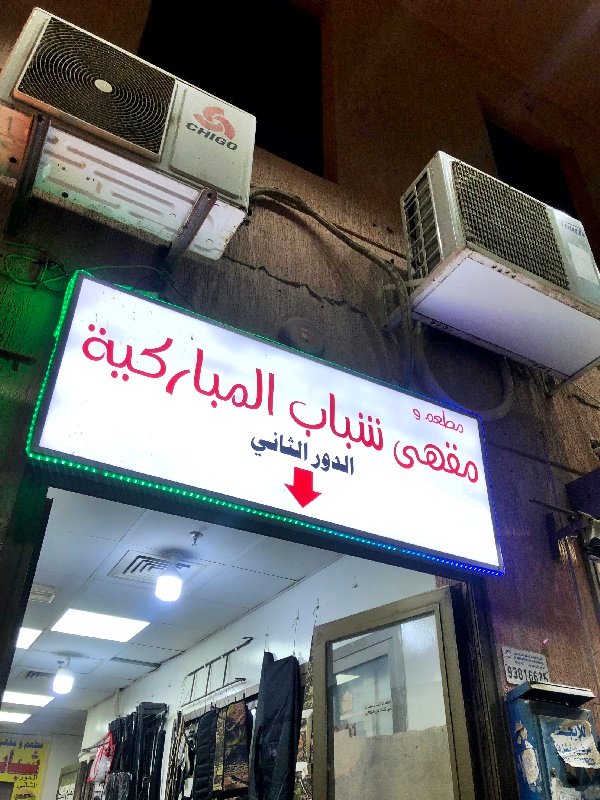 Hotels in Kuwait near the City
Personally, I use booking.com whenever I travel anywhere and have been using them for years. They are convenient and price match so if you find a cheaper rate elsewhere, they will reimburse you the difference.
They are also flexible and can offer free cancellation and no prepayment. Make sure to read the conditions for your property when booking. 
FAQ
How Old is Souk Al Mubarakiya?
The historic Souk Al Mubarakiya alternatively referred to as Al Mubarakiya was established under the reign of Sheikh Mubarak Al Sabah. Its roots can be traced all the way back, to the 1800s.
When is the Best time to Visit Souk Al Mubarakiya?
The best time to visit Souk Al Mubarakiya during the summer is between late afternoon and night time. This is when the weather is less hot. During the winter when the weather cools off you an visit any time.
Found this post on Kuwait hidden gems helpful? Pin it now read it later.
Save or Share!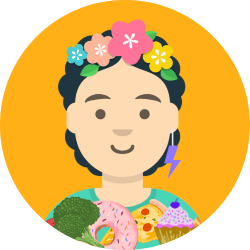 Latifah is a vegan foodie who loves travelling and cooking plant-based recipes. She loves sharing her favorite travel spots and adding a sprinkle of confetti to your day.