Palavas Les Flots
Situated along the Mediterranean coastline Palavas les Flots is a coastal town with beautiful beaches in the South of France. In this article we'll dive into Palavas les Flots and its beaches near Montpellier. Plus, why it deserves a spot, on your travel itinerary.
To be fair, I wanted to visit a beach from Montpellier but was tight on time. With no car, the closest beach by public transport was Palavas les Flots (roughly an hour away). I was hesitant because I had read that visually it was unaesthetic with buildings all around. I decided to go anyways and was super glad I didn't listen to anyone. I visited in May 2023 and it was nice and not too crowded. Here's my experience.
The Beaches of Palavas-les-Flots
Palavas les Flots has beaches, like 'Plage de la Rive Droite' and 'Plage de la Rive Gauche' where you can bask in eth sun's warmth.  I actually liked their beaches where you can find both rocky and smooth sandy beaches.
There was a pier with a statue in the middle. Also further along on the other side, the Plage de la Rive Gauche with swings which I really enjoyed. I mean being able to swing with the coast as your view is priceless. It definitely brought me back to my childhood. Haha. Also, there weren't many people at the swings, somehow yo girl scored the perfect timing!
There were also so many activities to do, like jetskiying, and water sports and renting a small boat. If you're a family it's great for kids. They had mini golf, trampolines among a ton of other activities.
Strolling on the Seaside Promenade
Have you ever taken a stroll by the ocean? It's truly amazing!  In Palavas-les-Flots the seaside promenade is known as "La Promenade du Levant." You can enjoy a walk along this promenade indulge in ice cream and witness the sky painting itself in breathtaking colors.
Exploring the Town: Things to Do in Palavas les Flots
Admire the Architecture
Strangely enough I didn't hate the architecture as mentioned by other folks. It had it's own particular  style. We love 'kitsch'. The town almost reminded of Blackpool. 
Shopping in Palavas-les-Flots
If you're looking for souvenirs or local products to bring back home from your visit, to Palavas les Flots you'll find boutiques and markets where you can find small souvenirs.
Eating at Palavas-Les-Flots [Vegetarian and Vegan Food]
If you're wondering, whether there is vegetarian and vegan options at Palavas-les-Flots? I would say there are many restaurants and cafes that border the beach. Getting vegetarian food is straightforward, you can ask them to omit some things. I would say however, Palavas-les-Flots like most of France's small towns is not super vegan. Don't expect to find vegan restaurants. I stopped by at a pizzeria by the sea side and ordered a vegetarian pizza. I told them not to add cheese. It was decent.
For any dietary requirements and for more options I def. recommend bringing your own food.
Riding the Montpellier TransCanal
After strolling through the shops and taking a trip, to the beach with the swings on the side I quickly realized that to return to the other side you have to walk back where you came from. Feeling a bit tired I thought it would be an great idea to take a ride on the Transcanal. If you're not afraid of heights I highly recommend it. It's a short ride that offers gorgeous views from up top.
One way on the TransCanal costs 2 euros and two way was 3 euros.
How to Get from Montpellier to Palavas-les-Flots
Access Palavas-les-Flots by Car
Palavas-les-Flots can be accessed by car or public transportation. From Montpellier, take the A9 motorway towards Nimes and exit at Palavas-les-Flots.
Access Palavas-les-Flots by Public Transportation
Take the tram 3 from Gare Saint- Roche Republique and get off at Pérols-Étangs de l'Or.
Then take the shuttle (navette) line 1. The cost for me was 1 euro for the shuttle. You can buy tickets from the driver.
Another option is to take the tram line 4 to Garcia Lorca, where you can walk to the bus stop in 2 minutes. From there take the 631 bus and get off at Salle Bleu where you will reach Palavas-les-Flots.
Towns to Visit near Palavas Les Flots for Day Trips
Visiting Montpellier
You know what's amazing about Palavas les Flots? It feels like a gateway to incredible places. Just a short ride away you can visit Montpellier.
If you haven't visited Montpellier it's definitely worth it. I went back twice and absolutely loved it.
Related: Is Montpellier Worth Visiting in the South of France? 14 Reasons Why it Should be on Your List!
Exploring Camargue Natural Park
Are you someone who appreciates nature? If so then checkout the Camargue Natural Park. Explore the nearby Camargue region renowned for its wildlife, marshes and picturesque views—a short drive away, from Palavas les Flots.
You'll find flamingos and colorful birds. You can enjoy nature walks. Even have a picnic surrounded by these magnificent creatures.
You might also consider taking a trip to Nîmes or exploring the Aigues Mortes fortress with its historical significance.
Overall, Palavas-les-Flots is a great beach near Montpellier with a ton of family activities a short stop from Montpellier. I can see it getting very crowded so definitely recommend going with the lesser crowds to get an awesome experience. It was definitely one of those places I was glad I got to see for myself.
FAQs
1. Where is Palavas-les-Flots located?
Palavas les Flots is a town situated along the beautiful Mediterranean coast of France. It lies in the Occitanie region in proximity, to the city of Montpellier.
2. What is the best time to visit Palavas-les-Flots?
The best time to experience all that Palavas les Flots has to offer is during the months from spring through early autumn (May to September). This is when you can fully enjoy the beaches and enjoy outdoor activities.
3. What are some of the must-things to do in Palavas-les-Flots?
Some key attractions worth exploring in Palavas les Flots include its beaches, the seaside promenade known as "La Promenade du Levant " and the Palavas les Flots Transcanal. Additionally, you may also want to consider exploring Montpellier and Camargue Natural Park.
4. Is Palavas-les-Flots family-friendly?
Absolutely, Palavas Les Flots is very family friendly due to its great beaches, activities for children and laid back ambiance that creates a perfect setting, for a memorable family vacation.
For a guide of the Best Beaches near Montpellier:
A Beach for Every Mood: The 5 Best Beaches near Montpellier (South of France)
---
Found this post on Palavas Les Flots near Montpellier helpful? Pin it now read it later.
Save or Share!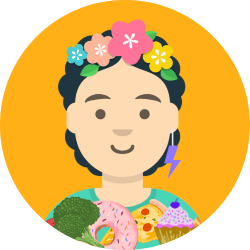 Latifah is a vegan foodie who loves travelling and cooking plant-based recipes. She loves sharing her favorite travel spots and adding a sprinkle of confetti to your day.