Wondering Where to Find the Vintage Shop of Your Dreams in the South of France: Montpellier?
Looking for the perfect vintage store and thrift shop hidden gem in Montpellier in the South of France? 
Whoosh- lets dive in!
Vintage shopping is one of my favorite things to do. Don't you just love the thrill of the hunt? You never know which treasures you are going to stumble upon! I love seeing what I can find and bringing back unique items from my travels.
Instead of going for typical tourist souvenirs, why not bring back unique items you can wear and cherish for years!  Plus, buying vintage and second-hand is great for your wallet, not to mention the environment. Win- win. 
In French 'friperie' is the word for thrift shop. You can find many friperies all around French cities and they make for unique finds. 
Here is the MUST Guide of the best hidden gem friperies and second hand Montpellier shopping addresses in Montpellier for clothes and antiques:
Jaja la Fouine 
15 rue Jacques Draparnaud, 34000 Montpellier
---
Jaja La Fouine has a great selection of vintage and thrifted men and women's wear. Pieces are well selected from the 80's and 90's and nicely displayed. You can't leave without buying something. They offer great pieces for great prices.
---
---
You can find vintage sports jackets, dresses, t-shirts, velvet pants, Levi jeans and shorts, leather pieces… 
Top picks: Cacharel shirt, France World Cup 98' t-shirt, for €5. Studded leather jacket for €59.
Hidden gem alert: this shop is a must for Montpellier shopping! 
Do not miss the Braderie sale where for a limited time EVERYTHING in the entire store is €5 (pictured below). You heard right EVERYTHING- RUN don't walk to Jaja La Fouine!
---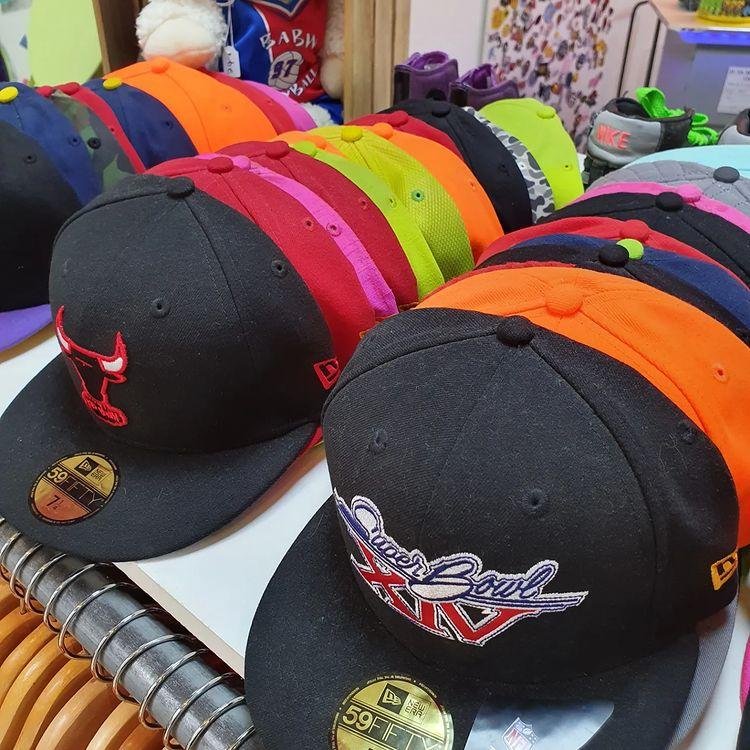 Champin Boutique 
1 Rue Montpelliéret, 34000 Montpellier
---
Champin Boutique is a second-hand clothing store that combines elegant, preppy, and stylish vintage pieces. It was Freshly opened in January 2022. All the pieces are clean and carefully selected in a beautiful location.
Have fun thrifting without breaking the bank! You can find pieces for both men and women at affordable prices.
---
You can find 70's blouses, shirts, dresses, skirts, jackets, accessories, not to mention vintage tea sets and vintage bedding (pictured below).
---
Bonus: Almost everything is recycled, including the store bags made from Vogue magazines! 
PAUSE: Is Montpellier even worth visiting?
Related: Is Montpellier Worth Visiting in the South of France? 14 Reasons Why it Should be on Your List!
---
---
Ressourcerie- Artex
9, Rue de la Raffinerie, 34000 Montpellier
---
Continuing on, Ressourcerie- Artex is a textile workshop and vintage shop that promotes upcycling and re-purposes used clothing. How dope is that!
The price quality is unparalleled; you just have to spend time looking for that hidden gem.
You can find a wide variety of vintage clothing, accessories, and shoes.  
The beauty of it is every piece of clothing, textile and even furniture is evaluated and given a second life, whether it is sold as is or used to create new ones. 
You can see below how this wooden chair was upholstered and given a makeover and new life (which otherwise would have been discarded) by reusing recycled textile stripe and a weaving technique. Super rad, if you ask me!
---
It is run by Gammes, a non profit organization that assists individuals in precarious situations with their health, job loss, exclusion and discrimination so that they can maintain or regain their independence.
These ressourceries are one way these individuals are provided access to employment and training and their social inclusion is facilitated.
If you want to find the best bargains for your buck and help out a social cause, ressourceries are an excellent place to go! 
Ressourcerie- La Boutique des Ateliers
16 Av. Georges Clemenceau, 34000 Montpellier
La Boutique des Ateliers is a vintage, second hand and antique store in Montpellier. The storekeepers are lovely and you can indulge in vintage and second-hand clothes, books, antique furniture, dishes and kitchen objects.
Again, it is a sister store to the other ressourceries run by Gammes.
It's a "vrai caverne d'Ali Baba" as the French would say or Ali Baba's cave with super affordable pricing and an abundance of cool things to look through.
La Gaminerie- Ressourcerie 34
Rue du Mas de Merle, 34070 Montpellier
La Gaminerie is also another fabulous ressourcerie run by Gammes, tucked a little outside of the city center (25 minutes by public transport from the city center). Here you can find women and children's clothing, books, toys and baby supplies in great condition.
Everything is clean and tidy and the best part: prices are very affordable! 
In a world of fast-fashion and fast-everything, what better than to give items a second- life, contribute to a circular economy and help a social cause.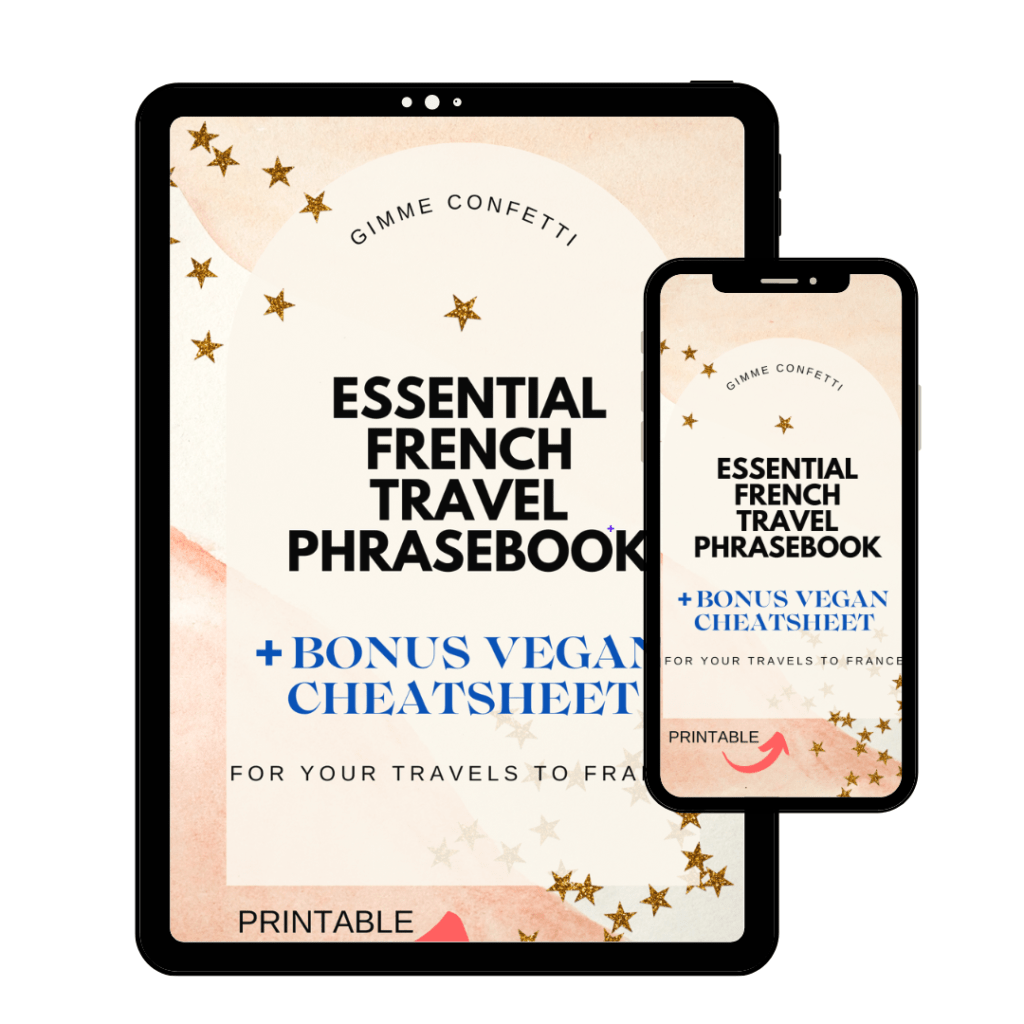 Grab Your ESSENTIAL Free French TravelPhrasebook + Vegan Phrases + Cheeky Bonus Slang
Includes Phrases You NEED to Know + Vegan Essentials in France + BONUS Cheeky French Slang Only Locals Know
---
Absolut Vintage Le Boudoir
Le Boudoir, 8 Rue de la Fontaine, 34000 Montpellier
Absolut Vintage boasts carefully curated vintage items including clothes, bags, accessories and jewelry. They have both men and a women section. 
Yes gentlemen, you have not been left out! The story is pleasant with a nice decor. Items are clean- with no funky thrift store smell that you may find in some thrift stores in Paris. 
You can find fabulous vintage women blazers for €25. Pure silk blouses €29. Cardigans for €35. Velvet women pants for €29. Belts for €25. Any Jewellery for €5 from a selected stand. Men are also spoiled with a dedicated section as well. 
Guys be sure to grab men's shirts (chemises) for €19 and for a more fun summery look Hawaiian shirts for €22. 
The best part is the outside rack or 'braderie' (clearance sale) with discounted items where you can scavenge and score items for €5-€10 only!
---
---
---
Fripsap
53 Rue de l'Aiguillerie, 34000 Montpellier
Fripsap is a vintage store specializing in Levi's jeans and other vintage pieces. Their prices are affordable and items are hand selected for both men and women.
---
You can find Levi jeans, Lacoste, Burberry, Ralph Lauren polos, faux fur coats, leather jackets, hats, jean jackets, blazers and more all for a steal.
---
Top picks: Levi jeans for €25, Lacoste striped polo for €25, Levi shorts for €10, bandana for €2, pants for 10. Scarfs, hats, gloves for €2-10. 
---
---
If you don't want to hurt your wallet and want to find cool pieces, I definitely recommend you come here!
Lee Berthy 
4 Rue Fournarie, 34000 Montpellier
Lee Berthy is a tattoo and Creative vintage shop in Montpellier. You can find 80's and 90's pieces, along with fun prints, fleece jackets, reworked apparel and color-block pieces.
They also have artwork and illustrations from curated artists that are stunning and make for great gift ideas to bring back home from your travels to the South of France.
Alternative
1, Rue des Gagne-Petit, 34000 Montpellier
Alternative is a second-hand shop located in a small street offering bargain prices for luxury designer brands. If you're looking for lux items in the South of France then this is the place to come. Pieces are clean and selected with care. You can find treasure pieces for both men and women.
Brands at Alternative include Marc Jacobs, Jean Paul Gaultier, Chanel, Hermès, Dior.
Top picks: Balenciaga dress for €50, Gucci heels for €99. YSL jeans for €80. Fendi back- pack for €425. 
Don't miss the seasonal braderie or clearance sale with certain items as low as €5-€10.
Terrasse
5 bis Rue Chrestien, 3400 Montpellier, France
With a mix of vintage and new items, Terrasse offers timeless and statement pieces for your wardrobe from the 90's and 2000's, for both men and women.
Top picks: Levi jeans, Wonder Team Motorcycle jacket for €65, 90's leather bomber jacket for €75. Lacoste sweater vest for €65. Midi skirt for €25.
South of France homies, don't miss the €5 rack outside. 
La Clique Boutique
8 Rue de la Carbonnerie, 34000 Montpellier
---
Freshly opened in 2022, La Clique Boutique is an original concept store boasting vintage and createur pieces from local designers and pop up art exhibitions.
---
---
You can find collections from local designers boasting atypical, fun and daring pieces. They have a great vintage New Older collection where you can score unique vintage clothes and accessories. Collections for both men and women are available. 
---
---
Spotted outside: €1 section for you to scavenge away. 
Le Club des Simone 
2 rue Daniel Sage, 34000 Montpellier
Le Club des Simone is a concept store, workshop and tearoom store where you can exchange your wardrobe (women and children) for a new wardrobe through a membership. 
If that's not for you, you can also make a direct purchase with tons of great secondhand pieces to spruce up your wardrobe. 
I love the mini prices.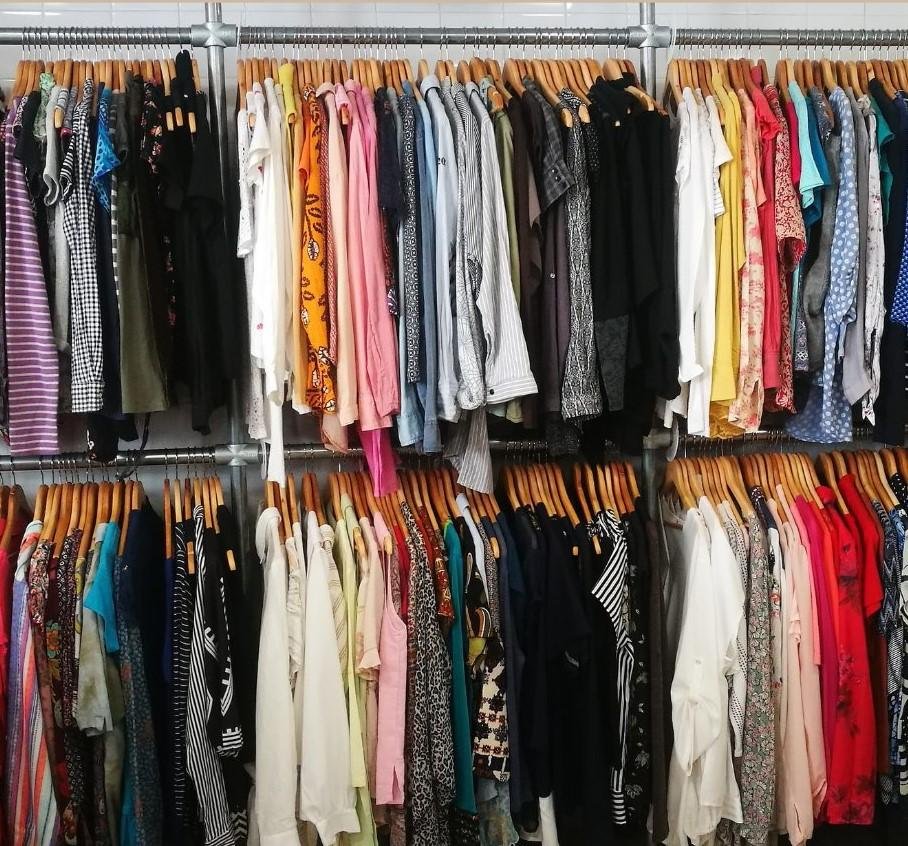 Top picks: belts for €3, tops for €5, skirts at €7, pants for €10, shoes for €10, coats for €22. 
They have a great selection of artisanal handmade goodies that make great gifts and souvenirs from the South of France like cards, candles, upcycled pouches and bags!
You can also enjoy organic tea, coffee and other drinks in a cozy environment.  
Brad Boutique & Brad Lab
4 & 6 rue du Faubourg du Courreau, 34000 Montpellier 
Brad Boutique and its sister boutique Brad Lab are on a mission: making vintage and second-hand clothing and accessories accessible to everyone of all genders, shape and size, and at correct prices.
---
You can find great pieces!  All this in a stylish and welcoming environment. 
---
110 Volts La Boutique Vintage
24 Rue de la Méditerranée, 34070 Montpellier
110 Volts is a small antique shop with curiously unique and quirky vintage items! This is the location to visit if you're looking for unique and fun vintage items for your house or simply searching for something fun and cool to gift your friends. 
Top picks: 1970's Western Bandana for €12. 1960's Vintage Kodak Retinette for €49. Vintage 1930's ring toss game for €199.
Pictured below first: Cadillac lamp blender featuring an original Cadillac 1950's 'made in france' blender upcycled into a lamp. This item has been upcycled so it's completely unique and one of a kind. How cool is that?
Second, Napoleon III 20th century style wooden cigar display for €99.
Third, Kodak advertising light boxes from the 1970's for €299.
110 Volts is truly a cabinet of curiosities and super fun to stop even just to have a look.
For all you DIY'ers it's a great place to get inspired and get ideas for your next projects!
---
La Vintage Gallery 
1 rue four des flammes, quartier St Roch, 34000 Montpellier
La Vintage Gallery is a true vintage shop offering evening gowns from the 1930's to gems all the way through time. You can find pieces for both women and men. 
Top picks: Velvet bolero for €34. Wool fuchsia cardigan €49. Women's Hermes black loafers €229. Red flare 70's pants for €69. 60's pale pink satin dress with embroidered pearls for €120. 
You will definitely be transported to a different time!
Ayoun Store Montpellier (Previously LaCaverne Vintage)
6 Rue des Trésoriers de France, 34000 Montpellier
With a wide range price point, Ayoun Store offers lux, upcycled and more affordable non- branded selection of pieces from the 70's to the 2000's.
Top picks: 70's slitted maxi dress for €29. Gold chain belt for €15. Tweed blazer for €25. gorgeous red Vintage blouses with gold buttons for €25 and stunning classic chunky earrings for €12. 
Top lux picks: D&G mini skirt with integrated belt for €60. Versace jeans for €75. Calvin Klein tank top for €25. 
Don't miss the permanent €5 euro rack for you to dig for the best deals.
---
Flashback Vintage (previously Kilostock)
6 Rue de l'Université, 34000 Montpellier
Flashback Vintage offers 80's and 90s pieces that are are carefully selected with a wide array of items. 
You can find American college sweatshirts, basketball jerseys, shorts, Patagonia jackets, Nike sweatshirts, Harley Davidson jackets, accessories and much more.
Top picks: Adidas Stan Smith sneakers for €30 euros, Ralph Lauren polo for €20 euros, €15 sunglasses.
Make sure to stop by and find that hidden gem!
CHIC ET BOHEME 
31, rue proudhon, 34000 Montpellier
Chic et Boheme is a tearoom, restaurant, vintage, antiques, and stationery store all in one. 
You can enjoy a delicious homemade meal and find hidden treasures from clothes, to antiques, furniture, books and stationery. It's really a unique place you need to visit!
RÉGAL [permanently closed]
10 Bd Ledru Rollin, 34000 Montpellier
RÉGAL is an art shop, vintage shop, tearoom and restaurant in the South of France.
The gallery highlights up-and-coming artists by displaying a variety of original works.
Grab a bite and then explore the incredible art gallery pieces situated in the super hip decor.
Montpellier shopping: don't miss the antiques and vintage items like furniture, kitchenware and more. 
Montpellier's Flea Markets and Marché aux Puces to Visit
How to say Flea Market in French?
In French the word "flea market" literally translates to Marché aux Puces. It is also known as brocante.
Vide-Grenier is yard sale.
Les Puces du Marché du Lez
Open every second Saturday of the month.
---
You can find yard sales, antiques, art, vintage clothes, organic fruit and vegetables, restaurants food trucks and even a florist and hairdresser.
Les Dimanches du Peyrou.
This flea market in Montpellier is Open on Sunday
Who said Sundays were boring? Not with the Peyrou Flea Market. This market is a 'brocante' style and a bit on the expensive side, but still great to visit.
Bargain lovers be sure to activate bargain mode as you admire the Peyrou Royal Square, take a promenade and absorb the scenic stunning views of the Water Tower at the end of Montpellier Aqueduct. 
The gorgeous scenery alone will force you of bed on Sunday morning.
Les Puces de La Grande Motte
Open on Saturday
If you're heading to the seaside beaches (plage) from Montpellier don't miss Les Puce de la Grande Motte.
It's roughly 30 minutes by bus from the Montpellier city center.
After visiting the beach don't leave without scoring those bargains.
---
Don't Miss: Where to Stay in Montpellier: Best City Center Hotels for Every Budget (South of France)
For where to eat in Montpellier, check out the best vegan and gluten-free bakery in Montpellier.
For the best beaches, check out: A Beach for Every Mood: The 5 Best Beaches near Montpellier (South of France)
---
What were your greatest vintage finds? Let me know in the comments. Let's chat
Is your hidden gem vintage store missing? Pop me a message in the comments.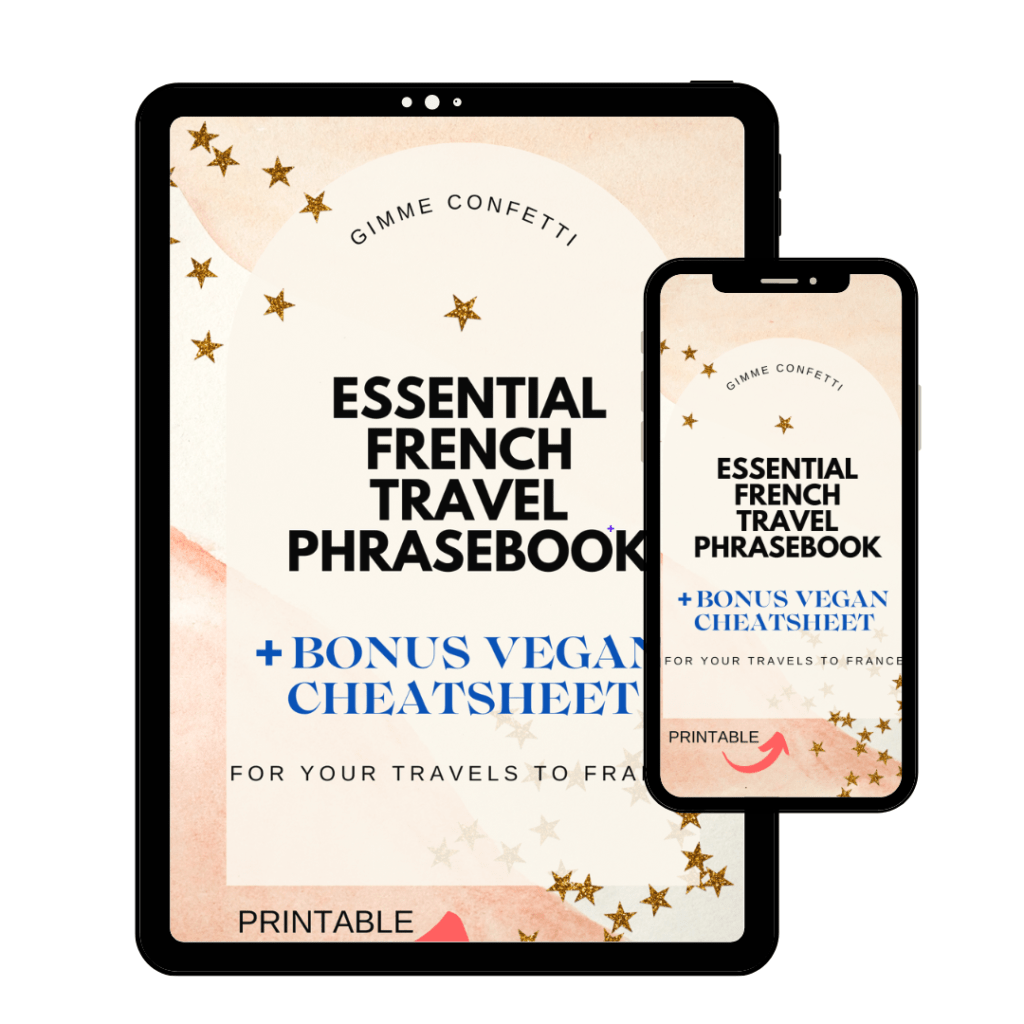 Grab Your ESSENTIAL Free French TravelPhrasebook + Vegan Phrases + Cheeky Bonus Slang
Includes Phrases You NEED to Know + Vegan Essentials in France + BONUS Cheeky French Slang Only Locals Know
More Montpellier resources:
• Where to Stay in Montpellier: Best City Center Hotels for Every Budget (South of France)
• Essential Guide: 25+ Best Things to Do in Montpellier (South of France) for an Unforgettable Trip
• A Beach for Every Mood: The 5 Best Beaches near Montpellier (South of France)
• Vegan Food in Montpellier (South of France): Your Ultimate Guide to the Best Spots
• Don't Miss the Best Vegan and Gluten-Free Cakes in Montpellier
Want More France Travel Help?
Don't miss out! Check out these France travel resources for inspiration for your next trip to France:
Essential Guide 2023: Best Things to Do in Provence: Avignon as a Vegan
Don't Miss the Best Vegan Burger in Paris and Lyon (2023)
Essential Guide: Surviving France as a Vegan- Oui it's Possible (From a Local)
2023: Must Try-Vegan Restaurants in Provence: Avignon (From a Vegan)
---
Found this guide on vintage and second hand Montpellier shopping helpful? Pin it now and read it again later
Save or Share!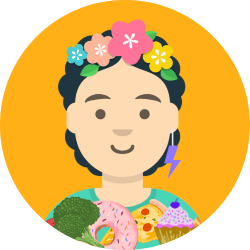 Latifah is a vegan foodie who loves travelling and cooking plant-based recipes. She loves sharing her favorite travel spots and adding a sprinkle of confetti to your day.