Lyon's festivals are not just events, they're experiences waiting to be lived. Apart from being one of my favorite cities in France (no I'm not being biased), there are awesome Lyon festivals and events you should keep an eye out for your visit.
Lyon Festivals and Events
#1 Fête des Lumières
The Fête des Lumières is Lyons favorite December festival. During this time the city undergoes a magical transformation under the lights. Each night for four nights captivating displays and performances take place throughout the city. It's def. an experience you don't want to miss.
Key Highlights: Light shows celebrations.
Price: Free
Recommended For: Those seeking a magical and visually captivating experience.
When: Early December
#2 Nuits de Fourvière
Les Nuits de Fourvière is a festival hosted in the ancient Roman amphitheater of Fourvière. This festival has some great music, theater and dance performances outdoors in an ancient amphitheater- how dope. .
Key Highlights: Immersive arts experience under the starlit sky.
Price: Free
Recommended For: Everyone
When: Spring-summer
#3 Nuits Sonores
Nuits Sonores is a music festival in Lyon that occurs every spring. This music festival features a mix of indie and experimental music genres across various venues throughout the city.
Key Highlights: Beats from renowned DJs, showcasing Lyon's music scene.
Price: Free
Recommended For: Electronic music enthusiasts and those looking for a vibrant nightlife.
When: May
#4 Quai du Polar (Crime Fiction Festival)
For mystery and suspense literature enthusiasts, Quai du Polar is a Crime Fiction Festival held in Lyon. The festival offers a space for known authors of crime fiction to come together and engage with readers.
Key Highlights: Engaging discussions and exploration of the crime fiction genre.
Price: Free
Recommended For: Crime fiction enthusiasts and book lovers.
When: Late March to Early April
#5 Biennale de Lyon
The Biennale de Lyon is an art festival featuring both local and international artists. It takes place you guess it… biennially. The event presents a combination of international artists works across multiple venues within the city.
Key Highlights: Diverse dance performances, from contemporary to classical.
Price: paid, free if you have the Lyon City Card
Recommended For: Dance enthusiasts and anyone who appreciate it.
When: Biennial, so check for upcoming years
#6 Lyon Street Food Festival
The Lyon Street Food Festival is a food haven for foodies.  All the chefs and international food talents come together to present a variety of tempting street food treats.
Key Highlights: Diverse food scene in one place.
Price: Paid
Recommended For: Food enthusiasts and those wanting to explore Lyon's culinary offerings.
When: May-June
Want to know which events & festivals are happening in France don't miss my calendar:
France Festivals & Events You Can't Miss [To Plan that PERFECT Trip]
FAQS (Frequently Asked Questions)
1. What festival is Lyon famous for?
Lyon is well known for its Festival of Lights" or "Fête des Lumières," which marks the start of the citys festival season. This event is famous, for its light displays that turn Lyon into a mesmerizing spectacle. The Festival of Lights attracts both locals and tourists making it an iconic celebration, for Lyon.
2. What happens at the Festival of Lights in Lyon?
During the Festival of Lights in Lyon the city undergoes a magical transformation with light displays and artistic installations. Locals and visitors come together to explore the streets, landmarks and enjoy cultural events.
3. What are some free events and festivals at lyon?
In addition to the Festival of Light, there are free festivals and events in Lyon like the Nuits de Fourvière Outdoor Concerts, Nuit Sonores (music festival) and cultural gatherings at Place Bellecour. Occasionally Lyons Auditorium also hosts free concerts.
4. Are Lyon festivals family-friendly?
Yes, many Lyon festivals offer family-friendly activities and events suitable for all ages.
Found this Guide on Lyon Festivals & Events helpful? Pin it now read it later.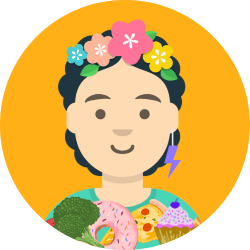 Latifah is a vegan foodie who loves travelling and cooking plant-based recipes. She loves sharing her favorite travel spots and adding a sprinkle of confetti to your day.