One of the reasons I love Lyon so much is because of its size. Compared to Paris, it's much smaller which makes shopping so much more enjoyable and within reach. Lyon has a ton of shopping districts and markets where you can bring out your inner Carrie Bradshaw. You know "I couldn't help but wonder, can you ever have too many shoes?" Let's dive in. Whoosh. Here are some of the best areas for Lyon shopping:
Lyon Shopping
Lyon Shopping Streets:
#1 Rue de la République:
This is the main shopping street in Lyon at the heart of the city. There's your usual stores clothing stores like H&M, Etam, but also a large Monoprix (three floors), and a Lush (because their bath bombs are well BOMB). In the same area, I love heading to Hema, Sostene Grene and Flying Tiger for bits and bons and to see what's new.
The street is also lined with cafes and restaurants providing an opportunity to chill from the shopping and grab a meal.
❤ Stop by L'As du Falafel right nearby for some nice Lebanese food.
Top tip: Don't miss the Fnac building with its stunning architecture (not sure what it is, but whenever you visit any city in France- Fnac always gets the coolest buildings).
#2 Lyon Marche de la Creation:
This is a hidden gem and one of my secret things to do in Lyon that not many folks know about.
Every Sunday morning along quai Romain Rolland, there is an art market that has been running since 1979. It showcases paintings, sculptures, jewelry and a range of artistic creations.
My experience: After visiting the Marche Saint Antoine (right across) I like coming here to check out art on Sundays.
#3 Rue Saint-Jean (Vieux Lyon):
Located in Lyons Old Town, Rue Saint Jean makes for a charming walk with lovely souvenirs to shop for. There are some nice artisanal stores with some bits you can bring back home like homemade soap and Lyon sweets. Not to mention a Petit Prince store. Ughh cuteness overload.
Grab my full guide to Vieux Lyon Here: The ONLY First Timer's Guide to Vieux Lyon You NEED
My experience: Stop by Zoe café (a delicious vegan bakery) for vegan goodies and a fresh orange juice. Their almond croissants and speculoos pecan cookies are everything. So glad they have their second bakery here so I don't have to climb all they way to Croix Rousse (yep your girl is lazy).
#4 Montée de la Grande Côte (Croix-Rousse):
Connecting the Rhône and Saône rivers, Montée de la Grande Côte is an iconic street situated in Croix Rousse. It's literally the main street you climb up to see Croix Rousse.
Take in the awesome street art, and don't miss the secret traboules passages. You'll also find lovely boutiques offering creation jewelry, accessories, as well as bookshops and cafes.
As you walk down this street don't miss the many vintage shops on the connecting perpendicular street at the bottom.
Related: Things to Do in Croix Rousse to Discover the Real Lyon
#5 Marche des Createurs:
Village des Créateurs: This district in Lyon is known for its collection of boutiques and workshops. The market serves as a platform for individuals to showcase and sell their one-of-a-kind creations, which range from art and crafts to fashion and design. I believe the association closed but the store is still open:
📍 Where: 19 Rue René Leynaud, 69001 Lyon, France
Luxury Shopping in Lyon
#6 Carré d'Or
The Carré d'Or also known as the "Golden Square " is a small upscale district situated in the heart of Lyon. One of the streets within this district is Rue Édouard Herriot, which features a collection of designer stores and internationally renowned brands such, as Louis Vuitton, Hermes and Rolex.
Lyon Shopping Malls:
#7 Grand Hotel Dieu Shopping Center:
At the heart of Lyon, there's a small shopping center at the Hotel Dieu. I don't know if I would go as far as calling it a "shopping center" but there are a few stores you can enjoy under a roof- so I guess that counts.
My experience: My favorite stores are the Aromazone (an amazing natural beauty Diy place with everything) and the Cos nearby.
#8 Part Dieu Shopping Center:
This is a really close mall to the city center that you can reach fairly quick by bus or metro (around 25 minutes). It's great for a rainy day and very practical as everything is in one place.
My experience: I've been there at least four times. Don't miss the Galeries Lafayette (although tiny compared to the Parisian one) and Primark (quite rare in France- the only other one I know of in the Parisian region (Ile de France) is at the Qwartz mall). There's also a food court at the top, although not super vegan friendly. One of my fav. vegan places Copper Branch closed ☹
#9 Confluence Shopping Center:
If you ever find yourself in the Confluence district, the Confluence mall is worth a checkout (although not as big as Part- Dieu). They have the basic shops here. The food court is nice at the top because it's an open space. In the summer you can enjoy your food in a the nice terrace chairs.
Found these Lyon Shopping Spots helpful? Pin it now read it later.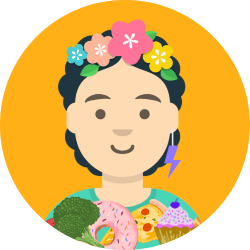 Latifah is a vegan foodie who loves travelling and cooking plant-based recipes. She loves sharing her favorite travel spots and adding a sprinkle of confetti to your day.