Lyon in Winter
Impact-Site-Verification: 35f913b1-6aa3-4cbb-90e7-29fa915eba40
Picture this: In the heart of winter, Lyon transforms into a winter wonderland. The city's old-world charm takes on a new, enchanting persona under a blanket of snow. Streets glitter with a fresh layer of frost while the warmth of the cuisine and the captivating exhibits found in the citys museums and galleries offer solace from the chilly weather. Let's dive into the best things to do in Lyon in winter. Whoosh.
Lyon in Winter: Things to Do in Lyon in December, January & February:
Be Enamored by the Christmas Market in Lyon:
Lyon in December: Don't miss the the Marché de Noël de Lyon or Christmas village market that takes place in Carnot Square with xmas chalets. Artisans and merchants offer you products to savor or give as gifts. A large Christmas tree, chalets, live music, and a visit from Santa Claus are all part of the experience.
Walk Under the Palm Trees:
Want to escape to an island without the hefty price of a plane ticket? Yep, it's doable. Head to Parc de la Tête d'Or and its iconic tropical greenhouses (built between 1876-1880). It's a toasty 25°C inside, perfect to escape the cold and filled with palm trees and plants from the most beautiful islands. Lyon in December- who would've thought? Literally the tropics right in the heart of Lyon, without the price of a plane ticket and the best part: It's Free.  
Enjoy the Festival of Lights in Lyon, France (Fête des Lumières):
If you happen to be visiting in early December, don't miss out on the Festival of Lights. It's a super festive event where the entire city is adorned with stunning light installations and they have light shows.
Top tip: It typically takes place in Lyon from December 7th to December 10th.
Stroll Down the Marché des Bouquinistes:
This lovely open air book market offers a nice collection of new and used books, vintage magazines and rare treasures for people to discover. It's right along the banks of the Saône River.
My experience: It's a very nice stroll along the quai. When you're done head to the Fresque des Lyonnais just a few metres away and admire the gorgeous fresco.
T'is the Season to Go Sledding:
Did you know that you can go sledding in Lyon by taking the metro? Yup. Simply get off at Fourvière station and head to La Sarra (located on Montée Nicolas de Lange). Remember to bring your own equipment for some fun sledding.
Another option is heading to Bessat ski resort in the Pilat Mountains. It takes just a little over an hour to reach there by car. They have a sled run for kids, with safety nets and cushions at the end, and it's open for everyone. You can easily rent equipment here from nearby locations.
Gaze at the Cosmos at the Planetarium:
If you want to escape the cold, and love astronomy and space exploration, the Planetarium (in Vaux en Velin) makes for a great visit. They have captivating shows and educational programs that take you on an cosmic journeys. It's an ideal destination for stargazers and those curious about the wonders of the universe.
Enjoy the Chinese New Year Parade in Lyon
In February, Lyon adorns itself with red lanterns to celebrate the "Nouvel An Chinois". This takes place in Guillotière, the Asian district of Lyon, between Passet Street and Pasteur Street.
Enjoy tastings, martial arts demonstrations, and dragon parades.
Visit Mini World Lyon:
This is a wonderland to explore intricate miniature worlds filled with intricate landscapes, trains and even animated characters. It's awesome for both kids and adults.
I used to go to a similar one near Paris when I was younger called France Miniature. I remember loving it as a kid.
Go for a Cheeky Swim Outdoors with a View of Fourvière:
the Tony Bertrand The Centre Nautique is a curious swimming pool along the quai with a stunning view of the Fourvière. Before freaking out, it's open in the winter and the water is heated to 26 degrees.
I find it hilarious walking along the quai and seeing people intensely doing laps.
This scores high in Lyon hidden gems and insolite things to do.
Top tip: It's open to both locals and tourists. Entrance is around 8 euros in the summer and less than half in the winter And it's free for kids under 6.
Experience an Alternate Reality at the Illusion Museum:
The Musée de l'Illusion is an interactive museum that will play with your senses and challenge your perception. It's fun to experience mind bending optical illusions, holograms and puzzling experiences that will make you question your understanding of reality.
Top tip: It's located at the heart of Lyon, near the Hotel Dieu.
Stroll Around Vieux Lyon:
Stroll around Vieux Lyon and get lost in the alleyways. Explore the secret traboules passages and climb up the Fourvière Hill to admire the impressive view of the white snow blanket covering the city.
Related: The First Timer's Guide to Vieux Lyon You NEED
Eat, Drink, Play in a Game Café:
To beat the cold, head to a gaming café where you can enjoy board games, video games, and beat the hell out of your friends in a game.
If you're also a nostalgic millennial and want to get your hands on the old Sonic Sega and Mario party, you can do that.
Typically, each person needs to buy a drink or anything off the menu then you get to play any games.
The one I visited when I was in Lyon didn't have the Gamecube games we wanted. In fact, the console wasn't working. Despite the waitress doing her best to fix it.  
Top tip: Make sure they have the games you want (be it board games, or video games). And go early to get the game you want, knowing other groups will come.
Ride the Ferris Wheel at Place Bellecour:
Enjoy the ferris wheel in Lyon's central square, Place Bellecour. Riding it, especially in the evening when Lyon is beautifully lit up, gives you a unique and stunning perspective of the city's skyline.
Explore Modern Art at the MAC (not McDonalds sponsored):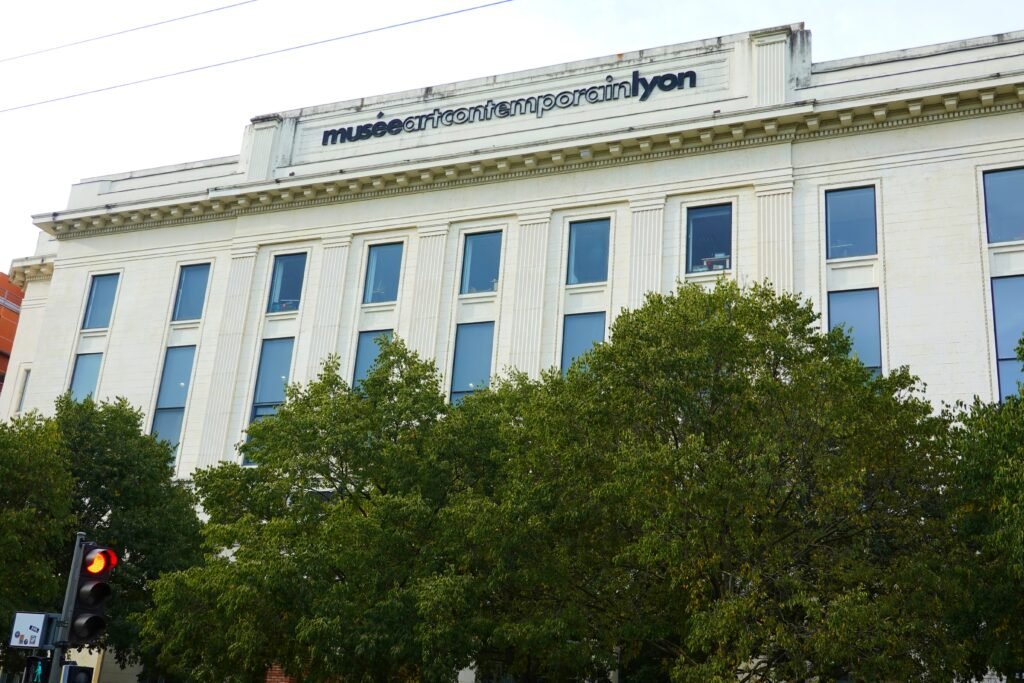 The MAC Lyon (Museum of Contemporary Art) is Lyon's modern art museum.  It's located right next to the Tetes D'or Parc.
They have a collection of contemporary works from both established artists and emerging talents.
My experience: 1/3 times I've found an expo I liked. It was on the city of Lyon and Lebanon. Keep in mind that expositions are constantly changing, so it's a good idea to check their website to see if any current exhibits catch your interest.
Visit the Food Market at Les Halles de Lyon Paul Bocuse
Les Halles de Lyon Paul Bocuse is an indoor covered food market named after the infamous chef Paul Bocuse. You'll find an array of produce, cheeses, meats and wines sourced from different regions of France. If you're not vegan, it can be an interesting visit, although I have a preference for open markets with scenic views (like the Marche Saint-Antoine).
Make sure to go during opening times. I went too late and it was pretty empty and most of the stalls were closed. Whoop.
Choose a Good Book:
Head to Le Bal des Ardents and admire it's dope entrance. Those awesome books in the archway. Then select ONE book, whisk it away (after paying ofc), and save it for those cosy hotel nights under a blanket.
FAQs:
1. When is the Best Time to Visit Lyon?
The best time to visit Lyon depends on your preferences. Spring (April to June) offers mild weather and blooming gardens. Summer (June to August) is ideal for outdoor festivals but can be crowded. Fall (September to November) is pleasant with fewer tourists and colorful foliage. Lyon in Winter (December to February) can be magical, especially during the holiday season.
2 . Is Lyon in winter worth visiting?
Lyon is certainly worth visiting in winter. The city's charming atmosphere, delicious winter cuisine, and cultural events make it a magical and unique experience.
3. How's the weather during winter in Lyon?
The weather in Lyon during winter is cold, with temperatures often ranging from 0°C to 10°C (32°F to 50°F). It can occasionally be accompanied by snow, creating a picturesque winter landscape in the city.
Found these Things to Do in Winter in Lyon helpful? Pin it now read it later
Save or Share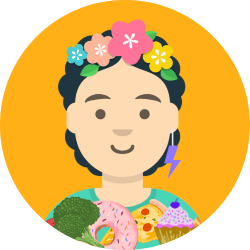 Latifah is a vegan foodie who loves travelling and cooking plant-based recipes. She loves sharing her favorite travel spots and adding a sprinkle of confetti to your day.