Day Trips from Montpellier:
Montpellier, is one of my favorite cities in the South of France that serves as a perfect starting point for exploring France. I definitely recommend saving up 1-2 days from your total stay in Montpellier to save as day trips from Montpellier to visit nearby French towns.
In this guide I'll reveal great day trips from Montpellier that are exactly what you're looking for. Whether you decide to embark on a train drive in a car or take a bus as a day trip from Montpellier, there are awesome experiences waiting for you just a short ride away.
Adventures in Arles: Van Gogh's Inspiration
If you're an art lover like I am, Arles is a cute and quaint town. It's the town that inspired Van Goghs masterpieces. I'd say it's definitely small so a one-day daytrip is perfectly enough time to see everything. Don't miss out on visiting the Van Gogh Foundation and the Colosseum. The train journey (TER) typically takes around 1 hour and 20 minutes.
Mediterranean Marvels in Marseille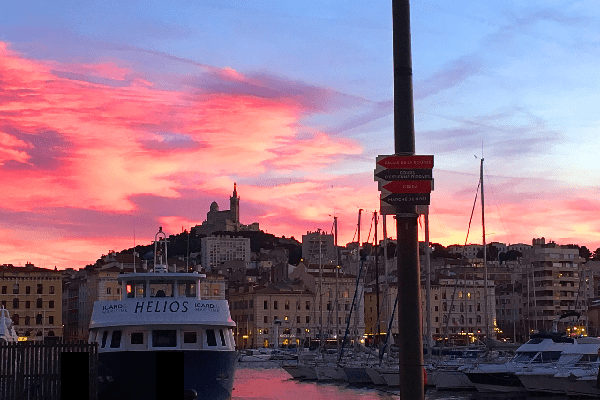 One of the best day trips from Montpellier you can take is to Marseille. It's a city that really pleasantly surprised me. Explore attractions like the Old Port, Notre Dame de la Garde and lively markets. The train ride from Montpellier to Marseille usually lasts about 1 hour and 40 minutes.
I didn't think I would love it so much. I'm so glad I didn't listen to negative things I heard. It was actually so nice and I experienced none of that. It's probably in my top 5 favorite towns to visit in France. And I would love to go back.
Heads up: One day is probably not enough to see everything. I would definitely dedicate a few days  to explore all Marseille has to offer.
If you're a nature lover, you need to head to the Cévennes National Park. Drive through forests embark on hikes to beautiful waterfalls and just take a timeout from the city to enjoy the serene beauty of nature. It takes 1 hour and 45 minutes by car from Montpellier to get there.
Avignon Adventure: Savor the Flavors of Provence
Avignon is a great town and makes a great day trip. Discover the Palais des Papes, take a stroll across the Pont D'Avignon (if you know the song you get extra brownie points) and enjoy some delicious cuisine, including great vegan food.
Related: Must Try-Vegan Restaurants in Provence: Avignon (From a Vegan)
Just make sure you arrive early during the day, unlike me, and have enough time to explore everything. Catch a train to Avignon and, within 1 hour and 15 minutes you'll find yourself in Provence.
Aix-en-Provence: Where Art, History, and Culture Collide
Wander through and explore the Cézanne Studio and treat yourself to the delicacy known as calisson candy (not vegan). I visited Aix as a day trip and it's super small and cute- the perfect amount of time for a day trip. I really enjoyed the Cezanne Studio, it had a great display of the artist's work and the movie they projected at the end of the visit was a very interesting to learn about his life.
By car, it's a 2 hour drive from Montepllier to Aix en Provence.
Beach up at Palavas-les-Flots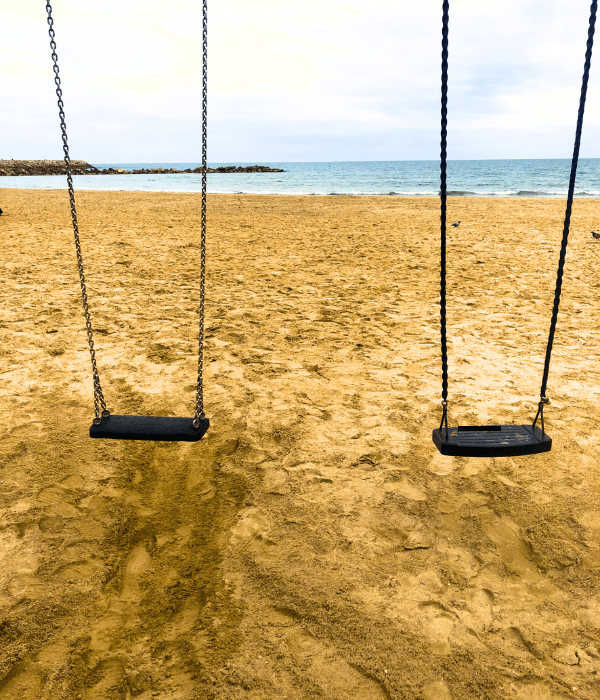 Palavas Les Flots is another great day trip I took during off-peak season that I surprisingly loved. It's a great beach stop. The sand is great and there are a ton of water activities and its great for families.  
If you're looking for a day at the beach you can get there by public transport from Montpellier.
For more beaches near Montpellier check out: A Beach for Every Mood: The 5 Best Beaches near Montpellier with NO car
Nîmes: Uncovering Ancient Roman Marvels
Nîmes, is just a 25 minute train ride away from Montpellier. As you explore the town, including the Arena of Nîmes and the breathtaking Maison Carrée temple you'll feel transported back in time. Don't forget to savor some olives and French delicacies during your visit.
Sète: The Languedoc's Very Own "Venice"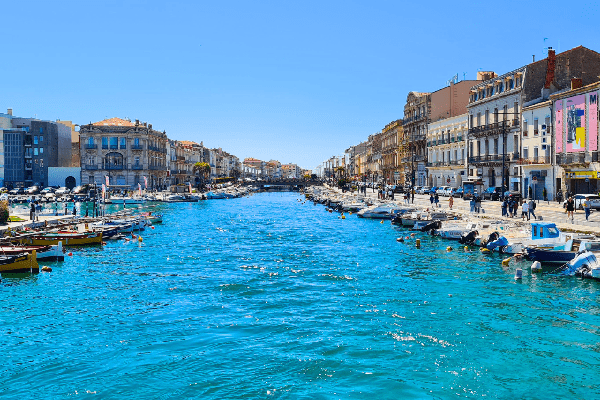 Embark on an adventure to Sète often referred to as the Venice of Languedoc for its cool canals. Treat yourself to great French food at the market. By train, you'll reach Sete in about 30 minutes from Montpellier.
Pézenas Picnic: A True Taste of French Delight
Escape by car to Pézenas, a town renowned for its charm. Pack up a picnic and walk through its quaint cobbled streets filled with artisan shops and boutiques. It's a 50-minute drive from Montpellier.
Historical Charm of Carcassonne
Transport yourself back in time with a car trip to Carcassonne: a town straight out of fairy tales. Explore the beautiful Carcassonne Castle with its walls. The train ride from Montepllier is usually 1 hour and 30 minutes.
Uzès: The Charming Medieval Town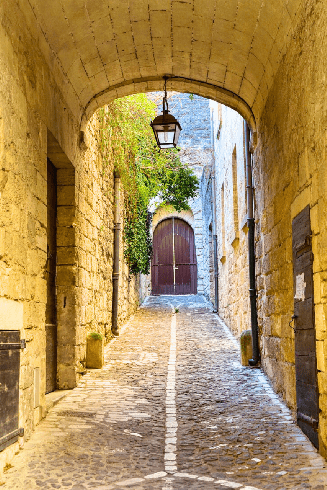 For a car excursion, Uzes is a great town with medieval history. Explore its streets visit the renowned Place aux Herbes and enjoy the delicacies. It's approximately a 1 hour and 20 minute drive from Montpellier.
Artistic Escapade in Saint-Rémy-de-Provence
For an artistic getaway Saint Rémy de Provence is a nice destination that can be reached by train in roughly 1 hour and 40 minutes from Montpellier. Take time to explore the Saint Paul de Mausole Monastery where Van Gogh once resided and admire the art galleries.
Overall, thanks to its location Montpellier serves as a great starting point, for discovering the marvels of southern France.
Which towns did you visit and loved?
Let me know in the comments.
FAQs
1. Is Montpellier a good base for day trips?
 Absolutely! Montpellier's strategic location makes it perfect for exploring nearby attractions.
Where should I go on a day trip from Montpellier?
Consider day trips to Nîmes for Roman architecture, Avignon for the Palace of the Pope, Sète for coastal charm, or the Camargue for nature and wildlife.
2. Is Montpellier nicer than Marseille?
Montpellier is calmer with smalle cobblestone streets and beautiful beaches nearby, while Marseille is larger, more diverse, and well more city-like.
3. Which is better, Montpellier or Avignon?
Choose Montpellier for a modern, Mediterranean vibe with history, or Avignon for a traditional, medieval atmosphere steeped in history. I personally preferred Montpellier by far. I loved the laid-back town vibe. There were also many more activities to do and great beaches nearby.
Found this post on days trips from Montpellier helpful? Pin it now read it later.
Save or Share!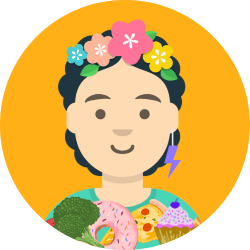 Latifah is a vegan foodie who loves travelling and cooking plant-based recipes. She loves sharing her favorite travel spots and adding a sprinkle of confetti to your day.