Where to Eat Vegan in Avignon?
Avignon is a fabulous little town at the heart of Provence, with an undeniably rich culture and history. And no, just because it's a Medieval French town, doesn't mean you will only find meat options here. Having visited Avignon as a vegan, I hand-picked the best vegan restaurants in Avignon for you. 
Vegan, vegetarian, or curious adventurers: here is where you will find fantastic vegan dishes to satisfy your palette. 
V&G
Address: 24 Rue de la Bonneterie, 84000 Avignon
Looking for lunch with a photogenic terrace view on a charming street?  Make your way to to V&G. Only a 5-minute stroll from the Palace of the Popes, it's located  on the charming rue de la Bonneterie. Everything is vegetarian and 90% vegan.
Vegan starters (entrees):
Soup of the day, fine cherry tomato tart with mazza, and vegetable soup. 
Main dishes: cream of barley pearlotte d'Auvergne, potatoes millefeuille, vegetarian curry (also vegan), vegetable soup. 
Dessert: Lemon mousse, ice cream, café longuette. 
I had the vegan curry and vegan lemon mousse. Let me just say the lemon mousse was one of the best vegan desserts I ever had. If you're in Avignon you can't miss it!
---
Each dish was carefully thought out, beautifully executed, and masterfully cooked. The flavours, fresh produce, and fantastic atmosphere were all there. 
Don't miss my full experience here: The Most Charming Vegan & Vegetarian Lunch Spot in Avignon.
Café Tulipe
7 Rue Des Trois Faucons, 84000 Avignon
This vegan friendly café, just a 7 minutes walk from the main square, has the reputation of serving the city's top coffee (for both vegans and non-vegans) with plant-based milk alternatives. 
While not entirely vegan, Café Tulipe is vegan-friendly and provides breakfast and lunch alternatives that are vegan and vegetarian. 
If you're a vegan visiting Avignon, order the carrot cake, tofu vegetable bowl, avocado toast, and gazpacho. 
Along with fresh juices, they also have vegan breakfast alternatives such soy yoghurt with fruit, granola and toppings. 
Naka
Address: 4 Pl. de la Principale, 84000 Avignon
If you are craving sushi as a vegan, then head to Naka, a Japanese restaurant. 
Naka offers vegan friendly and vegetarian options. They actually have a vegan menu for €19. 
It includes 6 cucumber California rolls, 6 maki avocado, 2 surprise sushi's, 2 vegetable skewers, and salad. 
Dessert: Apple Gyoza (€5,50), Mochi (€3.50). 
Coeur D'Artichaut
Address: 6 Pl. de la Principale, 84000 Avignon
Coeur D'Artichaut is a restaurant with vegan, vegetarian and gluten-free friendly dishes.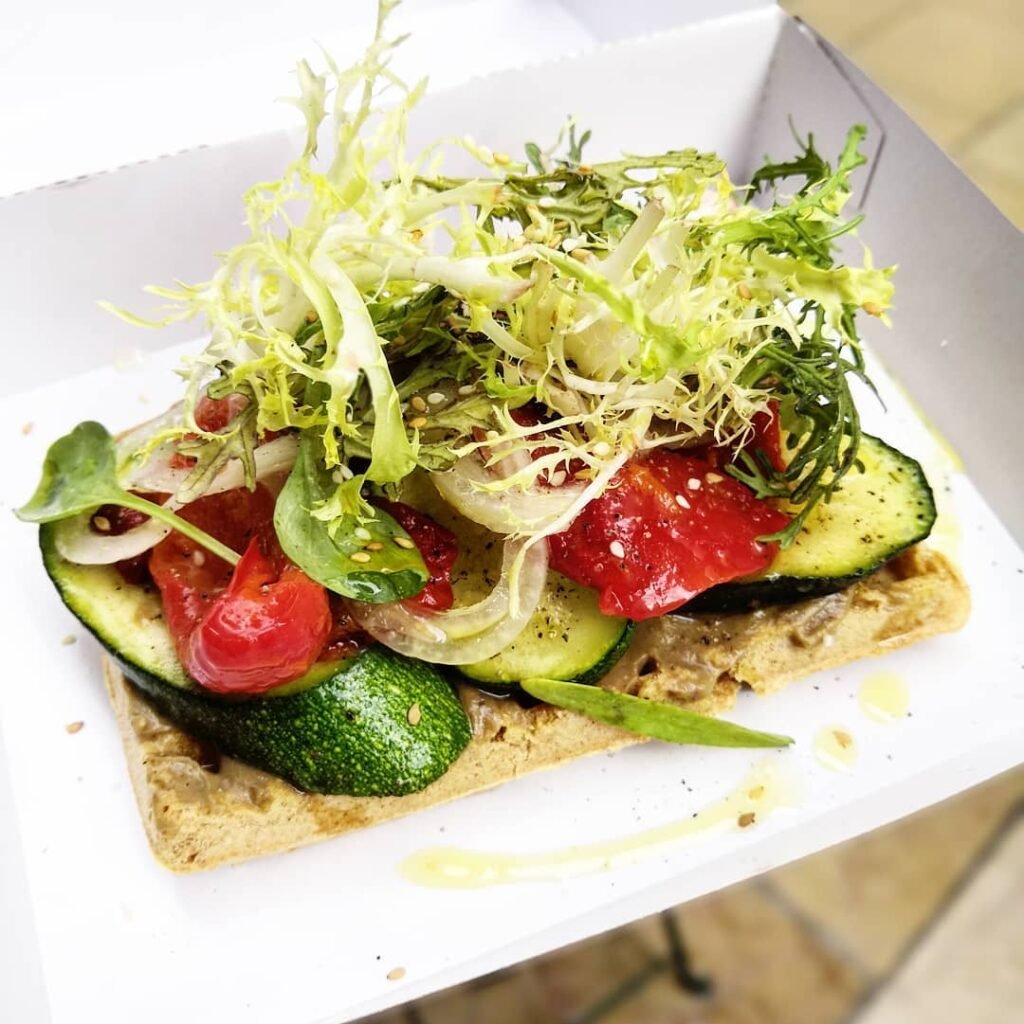 ---
Dishes are freshly prepared and the menu changes frequently so you're always in for a surprise! Service is great and there is a  lovely terrasse to enjoy your meal. 
Vegan dishes are clearly labelled on the menu.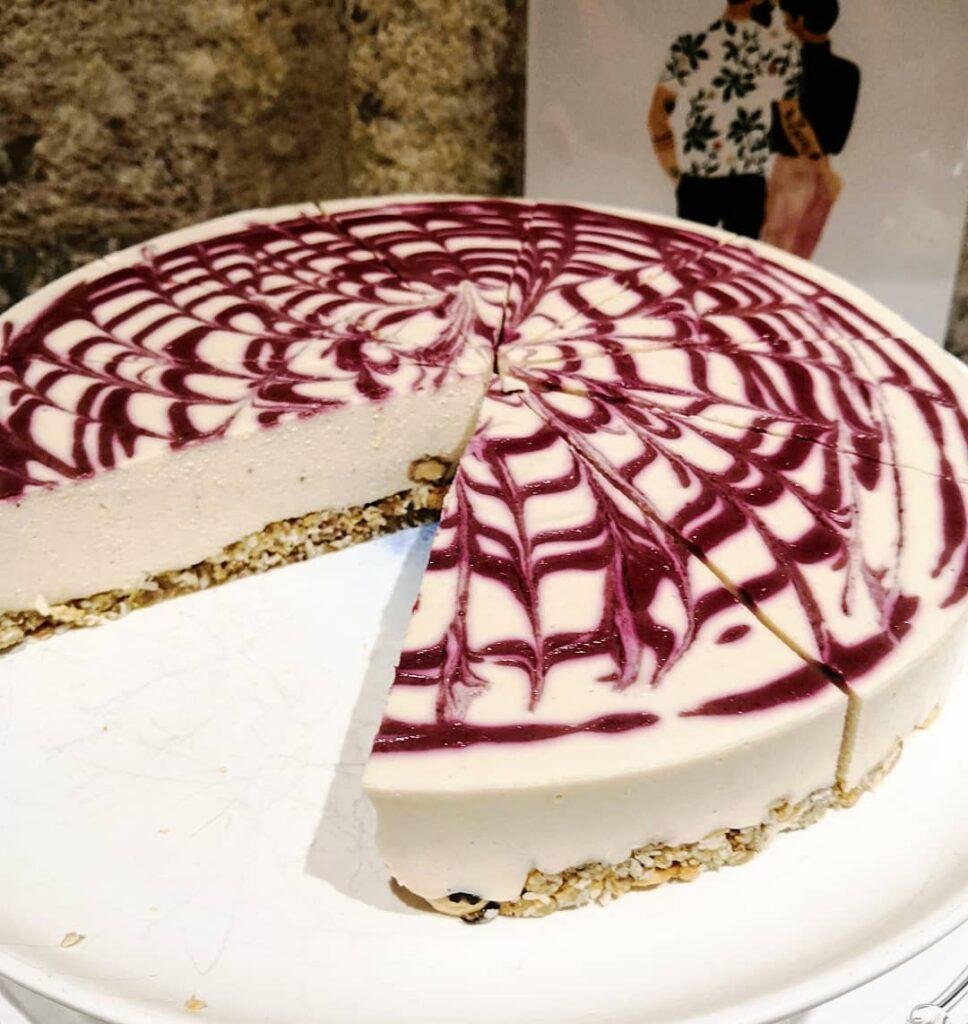 Vegan starters (entrees): 
Vegan Savory Waffle
Caviar of smoked eggplant with pita bread. 
Tomato, basil and pine nut veloute soup with olive oil from Collias olive press. 
Main dish: Buddha bowl
Dessert: Chocolate chip and spelt flour cookie
Vegan Lemon and Raspberry Cheesecake
Vegan Panna Cotta with coconut milk, marron cream, Tonka beans and cardamom
Artisanal hazelnut Praline and almond and orange blossom ice cream
Cham
Address: 56 Rue Carnot, 84000 Avignon
Cham is a Syrian restaurant with vegan-friendly Middle Eastern food. Prices are affordable and the food is freshly prepared right in front of you. Service is efficient and friendly. It's a great grab and go option. 
Vegan options include: Falafel, hummus, Syrian salad, tabboule, fattoush.
A must: Make sure to stop by for a falafel sandwich. 
Pssst… word has it they have the best falafel sandwiches in Avignon.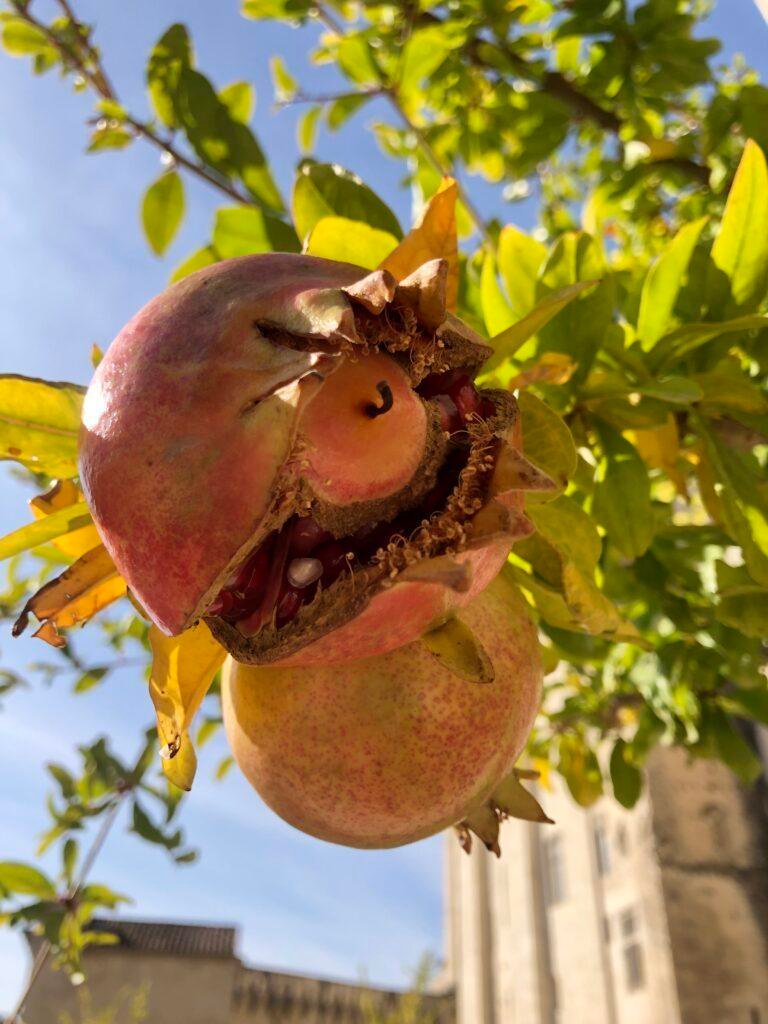 Mecha Uma Avignon
Address: 29 Rue du Vieux Sextier, 84000 Avignon
Mecha Uma Avignon is another vegan friendly Japanese restaurant, where you can find vegan dishes from entree to dessert. 
Prices are affordable, with a limited menu selection. The food is of excellent quality and you can veganize several dishes. 
Service is friendly and efficient.
There are numerous vegan options available including udon, wakame salads, ramen, curry and several flavours of vegan mochi. 
Hygge
Address: 25 Pl. des Carmes, Avignon
Hygge offers a great selection of vegan, vegetarian and gluten-free dishes.  The menu changes every day with local, organic ingredients. The food is best described as fresh, hearty, and wholesome. 
It's a canteen concept where you order your food at the counter. 
Service is friendly and welcoming. 
In sunny weather, be sure to enjoy your meal at the lovely shaded terrasse. 
Prices are affordable with set menus for €17.90- €19,90, including starter, main dish and dessert.
Le Riad
Address: 17 Rue Galante, 84000 Avignon
Le Riad is a Moroccan restaurant with vegan- friendly and vegetarian options situated in a beautiful 15th century building.
The staff is welcoming and you will discover a fabulous Moroccan cuisine. Portions are generous and good value for money. If you're going out with non-vegan family or friends, they are halal-certified and also provide vegetarian and gluten-free options.
Did you know? Food can be vegan and halal. But, not always. To read more check out: If It's Vegan or Vegetarian Is It Halal?
Vegan Cold starters: Zalouk (caviar of eggplant), artichoke with lemon and orange, chickpea cream with almonds and cumin, tomato soup
Vegan Main Dish: artichoke prune or apricot and vegetable Tajine
Vegetable Couscous
Vegan Dessert: 
Pineapple with orange blossom
Fresh oranges with cinnamon
Riad Fruit salad
Top Tip: End your meal with a nice refreshing mint tea! 
Miam Miam
Address: 14 Rue du Vieux Sextier, Avignon
This burger shop serves meat but has vegan friendly, gluten-free and vegetarian options. Miam Miam is a great fast food takeout with quality ingredients at an affordable price.
Vegan options include: The vegan burger, vegan panini, fries
The vegan burger consists of a vegan patty, avocado, onion, tomato confite 
You can also choose gluten-free bread. 
The food is made with love so expect a 15-20 waiting time. If you're in a rush, call in advance for your order to be prepared.
Saigon
Address: 5 Rue Portail Matheron, 84000 Avignon
Looking for Vietnamese cuisine, head to Saigon. Saigon offers vegan friendly and vegetarian options. They have a lovely outside seating with a nice terrasse, great prices, and super value for money.
Vegan menu from Saigon €12.90
1 vegan box and two vegetable nems with a drink
Vegan bao
There are also plenty more vegan options.
---
Looking for the best things to do in Avignon in 2023? Where to eat if you're vegan or vegetarian, as well as transportation tips and getting around Avignon?
Be Sure to Grab my Free Ultimate Guide to Avignon: The Best Things to Do in Avignon as a Vegan.
---
Want More France Travel Help?
Don't miss out! Check out these France travel resources for inspiration for your next trip to France:
Essential Guide 2023: Best Things to Do in Provence: Avignon as a Vegan
Don't Miss the Best Vegan Burger in Paris and Lyon (2023)
Essential Guide: Surviving France as a Vegan- Oui it's Possible (From a Local)
2023: Must Try-Vegan Restaurants in Provence: Avignon (From a Vegan)
---
What was your favourite thing about Avignon? If you haven't visited yet, what are you looking forward to the most? Let me know in the comments. Let's chat.
Found this guide about the best vegan restaurants in Avignon helpful, pin it now and save it for later.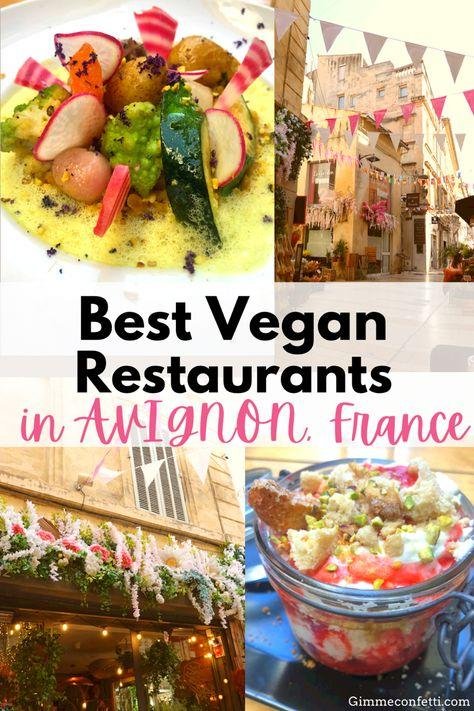 Save or Share!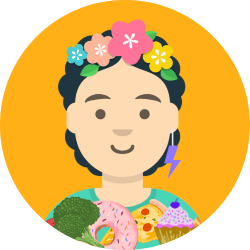 Latifah is a vegan foodie who loves travelling and cooking plant-based recipes. She loves sharing her favorite travel spots and adding a sprinkle of confetti to your day.