Montpellier is one of those towns that's high up in my France travel bucket list. I just love the Mediterranean vibe, the charming historical center and the awesome beaches. It's really one of those cities that has it all. With a little bit of research, you can find great vegan options. Luckily, for you I have done the work for you. Vegan, vegetarian, or curious adventurer here are my top recommended vegan-friendly restaurants and grocery stores for amazing vegan food in Montpellier.
Vegan and Vegan-Friendly Restaurants in Montpellier
Les Demoiselles de Montpellier
2 Rue de la Carbonnerie, 34000 Montpellier
Les Demoiselles de Montpellier is a charming café located in the heart of the old town. The café offers a range of vegan-friendly options, including delicious salads and sandwiches.
I went here to grab some vegan pastries to take back on the train journey heading home as I knew there wouldn't be many vegan options at the station. The décor is adorable and there's free wifi. Their vanilla cake with vegan white chocolate and almond shavings was to live for- definitely try it if you're there!
Read my full experience here: Don't Miss the Best Vegan and Gluten-Free Cakes in Montpellier
Takkito
8 bis Rue du Bras de Fer, 34000 Montpellier
Getting lost in the city center. Turning left, you are met with rainbow-colored steps and a charming street: Rue du Bras de Fer.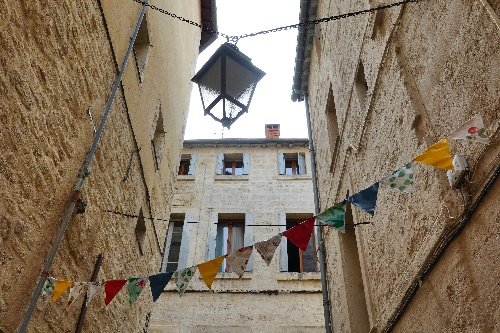 Takkito is a Mexican-inspired restaurant with a small booth where you can place your order. There is only one table; if you want to eat on the rest of the tables outside you need to buy your drinks from the neighboring commerces next to the restaurant. For example, at the bookstore it's a drink per person. And buying a book doesn't count. They didn't have any soft drinks or juices that day. So I found myself ordering tea.
While not entirely vegan, there are vegan options on the menu. Like the vegan nachos, chili bowl, curry bowl, and vegan takkitos. The chef cooks everything with fresh ingredients and skill. You can really sense the great execution in the dishes. 
Guys the vegan nachos are everything (they are halal unlike the regular version with beer). I loved them- literally the best nachos I've ever had.
Related: Is Vegan and Vegetarian Food Halal? [From a Muslim]
The vegan takkitos were alright (maybe because I didn't add the sauce), the side vegetables: corn and broccoli were delicious and beautifully cooked. Next time, I will try the curry and order to go. I think it's nice to eat there for the first time, but due to the seating logistics, I would prefer to make it a picnic day on a bench or in a park.  
Green Gorilla
6 rue du puits des esquilles, 34000 Montpellier
If you're craving a vegan homemade burger and fries head to Green Gorilla- a completely vegan restaurant in Montpellier. This vegan fast-food joint serves burgers, hot dogs, and fries, all made with fresh plant-based ingredients.
They also offer a variety of vegan desserts, including cakes, cookies and panna cotta's for your sweet tooth. Their menu rotates regularly so there's always something new to be on the lookout for!
If you have a stubborn non-vegan entourage, take them here- they won't be able to tell the difference with their food, especially the burger!
Joy Healthyfood
55 Rue Estelle, 34000 Montpellier
If you're looking for a fully 100% vegan café and restaurant with organic and gluten- free options then Joy Healthyfood is a great spot. It's a yoga studio with a neighboring cozy café that offers a variety of vegan options, including lunch bowls, soups, and home-made pastries.
They even have a concept store where you can buy yoga gear, books and beauty products. How rad is that! Don't miss their brunch on Sundays- try to book in advance as it can get busy. 
Peacefood Café
20 rue du Bayle, Montpellier, France
In the mood for more vegan international cuisine in a small and cozy restaurant? Then check out Peacefood Cafe. This vegan restaurant serves up dishes like Asian bowls, burgers and fab pastries.  They also offer a variety of vegan desserts, including cheesecake and chocolate mousse.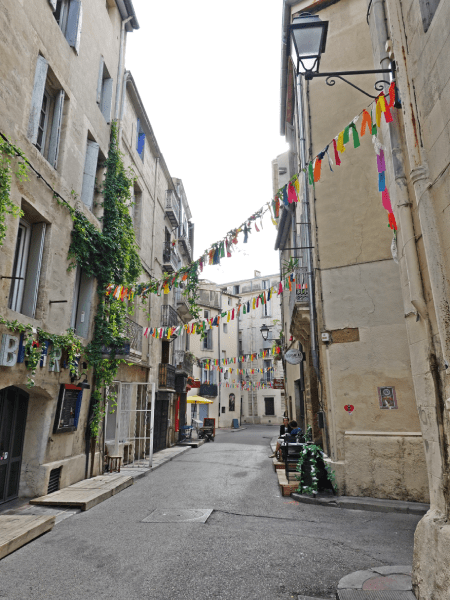 Reflet d'Obione
29 Rue Jean Jacques Rousseau, 34000 Montpellier, France
In search of a fine dining experience 'par excellence' for a romantic dinner, special event, or as a cheeky treat yourself evening then don't walk away from the opportunity of eating vegan at a gastronomic restaurant in Montpellier with a Michelin star.
While not entirely vegan, the chef offers a vegan menu, which is quite rare for a Michelin star restaurant in France. Don't hesitate to seize this opportunity to savor delicious French savoir-faire and discover new flavors with locally sourced, organic flavor at a remarkable location.
Green Lab
2 Rue de l'Université, 34000 Montpellier (multiple addresses)
---
Green Lab is a Lebanese-inspired chain offering vegetarian chain offering vegan and gluten-free options. I have also seen them around Lyon. They have falafel and hummus sandwiches in pita bread, mezzes, and even sweet potato fries. The atmosphere is modern and relaxed, making it a great place to grab a quick meal on the go.
Restaurant Sensible
25 Rue du Pila St Gély, 34000 Montpellier
If you're looking for a more fine-dining experience then head to Sensible, a vegetarian 'bistronomic' restaurant that offers mostly vegan and gluten-free options. Ingredients are fresh, seasonal, local and ethical.
Their signature menu allows you to taste first with your senses and discover the composition of each dish at the end of the tasting. How cool is that. How good are you with flavors? This is the chance to find out!
Sushi Kawaii
58 Rue Saint-Guilhem, 34000 Montpellier
Looking for vegan sushi with actual vegan sushi options, and not just the typical cucumber maki? Head to Sushi Kawaii. It's a Japanese restaurant that offers a range of vegan-friendly options, including delicious sushi rolls and miso soup. Their vegan options are clearly marked on the menu with a green V.
You can find surprising flavors like avocado, smoked tofu, rocket, nut spring rolls along with a vegan poke bowl, inarizushi, vegan curry, vegan ramen, vegan gyoza, yakisoba, as well as a vegan sushi tray and a wide range of vegan desserts. Yum.
Auden
9 Rue en Gondeau, 34000 Montpellier
Auden is a restaurant, juice bar and super café with vegan-friendly options. Basically, they can veganize anything on the menu. How dope is that! All their sauces and mayonnaises are also vegan. You can find delicious lunch bowls, wraps, toast, sweet bowls as well as healthy juices, smoothies and coffee.
Bonus: vegan milk options like almond, oat, and coconut can be selected for free. I know right, finally we respect a place that doesn't charge extra for non- dairy! Are you listening larger corporations?
Hakko
20 Rue Jacques Cœur, 34000 Montpellier
Hakko is a must try vegetarian restaurant offering vegan and gluten-free options. If you're looking for a culinary bridge that connects traditional and modern gastronomy with great flavor and comfort food then you need to come here.
Their menu changes weekly so you are always surprised. Start off with Lemper ayam from Indonesia then succumb to the Lablabi from Tunitisia and finish off in Sicily with a Sicilian dark chocolate tarte. Do make sure book in advance as it can get busy!
Fleurs de Jade
16 Rue Boussairolles, 34000 Montpellier
For vegan Montpellier foodie spots don't miss Fleurs de Jade your go-to for Vietnamese food in Montpellier. While not entirely vegan they offer vegan options like nems, tofu noodles, royal tofu bun, and devil tofu.
Vegan Grocery Stores and Supermarkets in Montpellier
If you're looking to buy vegan food products Montpellier has several vegan grocery stores carrying a variety of plant-based products. Here are a few stores to check out:
The Good Place
7 Rue Durand, 34000 Montpellier
You can find everything you need in terms of vegan food in this 100% specialized vegan grocery store with food, books, and vegan beauty. The owner is very nice and will walk you through if you have any questions. Pretty much anything you want to order off vegan online websites you will find it here.
Naturalia
14 Rue du Faubourg de la Saunerie, 34000 Montpellier (multiple adresses)
Naturalia offers a wide selection of vegan and organic products, including fresh produce, snacks, and supplements. As well as vegan cheese and vegan yoghurt. I buy my tofu from this chain and use it to cook. It's the best value I can find.
Monoprix
Multiple adresses
While slightly more expensive, this classic French supermarket carries famous brand vegan products like Beyond meat products, La Vie vegan bacon as well as a few vegan cheeses (like Nurishh brand) and yoghurt options.  
La Vie Saine Montpellier
31 Rue Caizergues de Pradines, 34000 Montpellier
This is an organic shop where you can find organic fruits and vegetables as well as some local vegan products. 
Biocoop
2 Bd du Jeu de Paume, 34000 Montpellier (multiple addresses)
Biocoop is a cooperative supermarket that specializes in organic and vegan products. Very similar to Naturalia, they have a great selection of bulk items like grains, nuts, and dried fruit. You can also find vegan yoghurt, cheese and plant-based milk here.
---
Don't miss: 25+ Best Vegan Grocery Store Products you Need to Get Your Hands on in France Now
Where is your Go-To Spot for vegan food in Montpellier? Let me know in the comments
If you haven't already make sure to check out my Montpellier guide of 25+ MUST things to do:
Essential Guide: 25+ Best Things to Do in Montpellier (South of France) for an Unforgettable Trip
More Montpellier resources:
Essential Guide: 25+ Best Things to Do in Montpellier (South of France) for an Unforgettable Trip
Where to Stay in Montpellier: Best City Center Hotels for Every Budget (South of France)
The Best Vintage Shops and Flea Markets in Montpellier (South of France) for Clothes and Antiques
A Beach for Every Mood: The 5 Best Beaches near Montpellier (South of France)
Don't Miss the Best Vegan and Gluten-Free Cakes in Montpellier
Want More France Travel Help?
Don't miss out! Check out these France travel resources for inspiration for your next trip to France:
Essential Guide 2023: Best Things to Do in Provence: Avignon as a Vegan
Don't Miss the Best Vegan Burger in Paris and Lyon (2023)
Essential Guide: Surviving France as a Vegan- Oui it's Possible (From a Local)
2023: Must Try-Vegan Restaurants in Provence: Avignon (From a Vegan)
---
If you found this vegan Montpellier food guide helpful, pin it now and save it for later.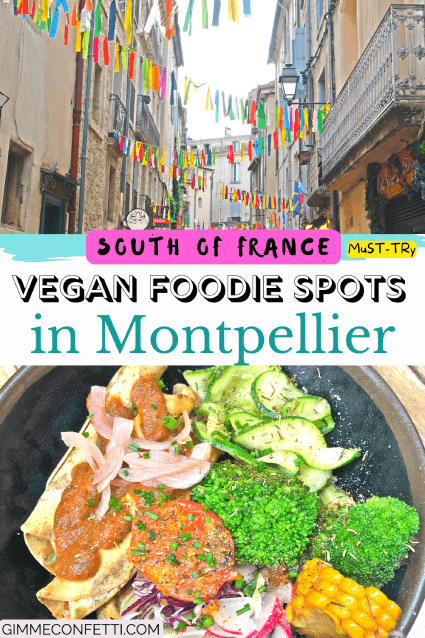 Save or Share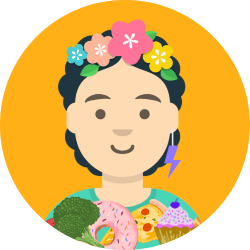 Latifah is a vegan foodie who loves travelling and cooking plant-based recipes. She loves sharing her favorite travel spots and adding a sprinkle of confetti to your day.