Vegetarian Restaurant in Avignon: V&G Review
Looking for lunch in the city center of Avignon? This is just the vegan and vegetarian spot for you!
As a vegan, my first stop for lunch in Avignon was to head to V&G, a vegetarian restaurant with mostly vegan dishes. The street emanates charm and is super alluring with a terrace view. Once seated outside I was presented with a menu board.
Vegan entrees include the soup of the day, fine cherry tomato tart with mazza, and vegetable soup. (€8)
Main dishes: cream of barley pearlotte d'Auvergne, potatoes millefeuille, vegetarian curry (also vegan), vegetable soup. (€16)
Dessert: Lemon mousse, ice cream, cafe longuette. (€6)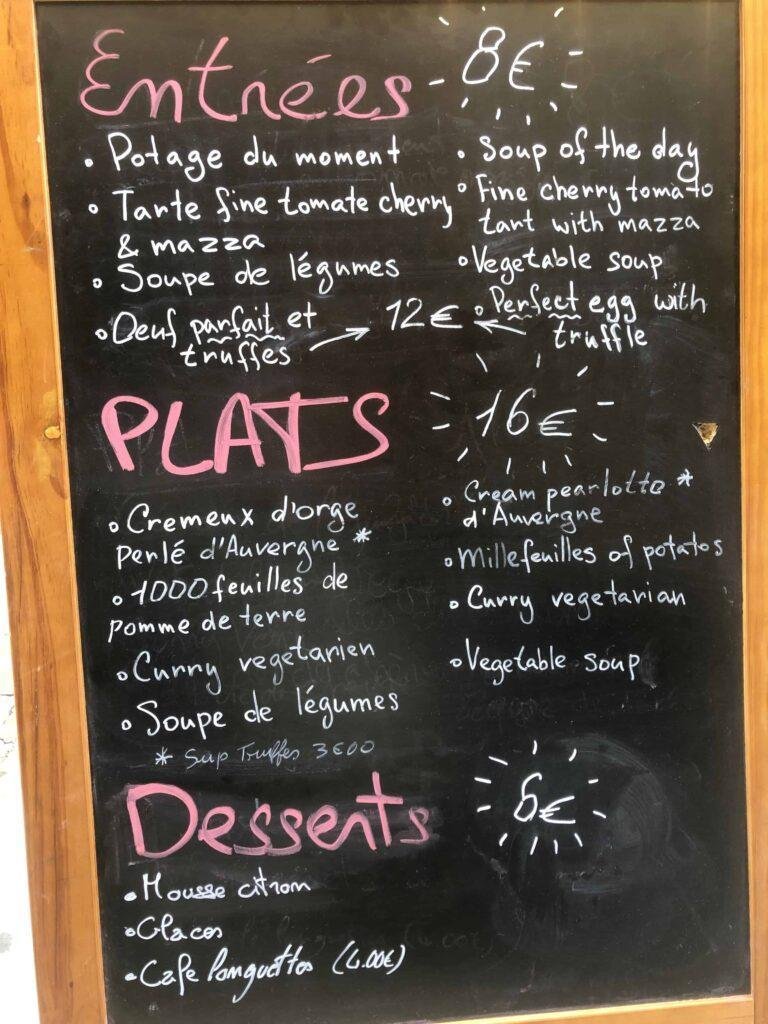 Note: I was told everything was vegan except the eggs.
FYI: the pearlotte of Auvergne is not halal. I was going to order it but after inquiring if there was any alcohol in the dishes, I was told it contained white wine.
When travelling, make sure to always check the presence of alcohol in dishes to make your halal experience easier. And yes, food can be vegan and halal. However, not always. If you haven't already check out: If It's Vegan or Vegetarian is it Halal? 
I ended up settling for the vegan curry. A gorgeous presentation and dish with a bed of curry rice covered with white foam and a wild array of vegetables including zucchini, potatoes, carrots, Romanesco broccoli, onions, radish, and beetroot. The potatoes were tender whilst the other vegetables were perfectly cooked al dente.
I personally like my rice a little bit more cooked, but it was good, although the portion could have been a little more. I was left slightly hungry, but the accompanied baguette, not to mention the dessert yet to come were going do just the trick. 
Next up, the mousse au citron or lemon mousse. If you're a fan of the sour, like me Oh boy is this a treat for you! I was not expecting such a punch.
You know those lemon desserts, where you expect an explosion of lemon and in return you get overly sweetened dish to compensate for the acidity, which ruins the whole thing. Well this is everything but that!
Served in a jar, the vegan mousse comprised of coconut whipped cream married with a punchy lemon kick, is divinely acidic. With layers of cream alternating fresh pineapple, madeleine biscuit, a red berry coulis, all topped with more madeleine and pistachio.
Easily one of the best vegan desserts of my life! If you love red berries, exotic fruit, and acidity this is a festival of textures and colours for the palette. 
The service was prompt, and attentive. I was the first one at the restaurant and believe I only waited 10-5 minutes for my first dish.
Prices may seem a little steep, but they are in line with other restaurants in town. There is mastery, research and execution going into every dish. Not to mention, flavour, fresh produce, and a great ambiance that is more than worth it for any vegan.
For my ultimate vegan and vegetarian travel guide to Avignon click here.
Location: 24 Rue de la Bonneterie, 84000 Avignon
---
Want More France Travel Help?
Don't miss out! Check out these France travel resources for inspiration for your next trip to France:
2023: Must Try-Vegan Restaurants in Provence: Avignon (From a Vegan)
Essential Guide 2023: Best Things to Do in Provence: Avignon as a Vegan
Don't Miss the Best Vegan Burger in Paris and Lyon (2023)
Essential Guide: Surviving France as a Vegan- Oui it's Possible (From a Local)
If you found this vegan restaurant review helpful, pin it now and save it for later.
Save or Share!
---
I pay for my own meals and always dine anonymously. This guarantees my experience as a regular paying customer where special treatment is not received and ensures an authentic review.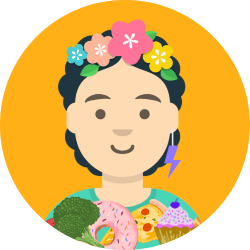 Latifah is a vegan foodie who loves travelling and cooking plant-based recipes. She loves sharing her favorite travel spots and adding a sprinkle of confetti to your day.