---
Tahini is an incredibly nourishing superfood, full of fiber and protein. This easy-to-make vegan tahini sauce is incredibly flavorful and will amplify your dishes to the next level! A spoonful of this delectable sauce is the perfect addition to your salads, sandwiches, and grilled vegan barbecue.
Don't miss out on the deliciousness of tahini any longer! Try this easy homemade tahini recipe today and enjoy the delicious, Middle Eastern flavor.
What is Tahini?
Tahini is a paste made from ground sesame seeds, a traditional ingredient found in Middle Eastern cuisine. It has a slightly sweet and nutty flavor, and is commonly used in dishes such as hummus, baba ghanoush, sauces and salads.
Ways to Use this Vegan Tahini Sauce: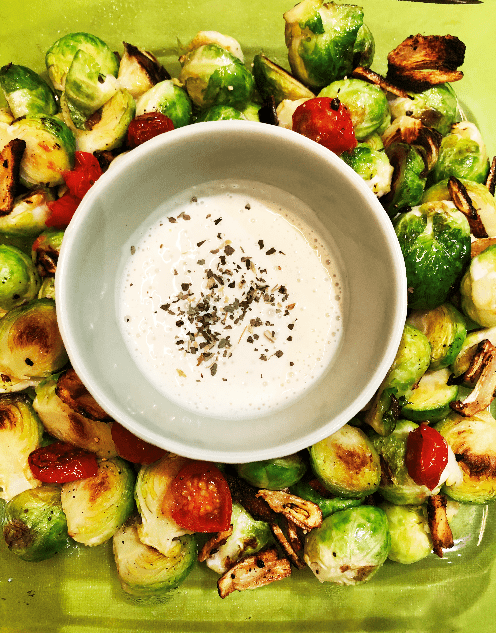 Use it as a spread in your sandwiches
Use it as a salad dressing
Use it as a dip
Ingredients for the Best Vegan Tahini Sauce
Tahini. All tahini is not made equal! You can find tahini at your Lebanese grocery store or in the international section of your grocery store. I use this one from Al-wadi.
Yoghurt: To make this vegan use non- dairy yoghurt. I typically go with organic soy due to the consistency and texture.
Lemon Juice: adds depth and acidity.
Garlic: Nothing beats fresh garlic for that authentic Middle Eastern taste.
Substitutes
If you are allergic to sesame seeds and tahini, substitute with unsweetened peanut butter. I have tried it and I was surprised at how delicious it was.
If you do not want to use soy yoghurt, you can substitute with coconut yoghurt or coconut cream, but it will have that coconut after- taste. That is why soy yoghurt is preferred.
How to Make the Best Vegan Tahini Sauce for Everything
Combine the tahini, yoghurt, lemon, salt and minced garlic clove into a bowl.
Mix all the ingredients with a whisk until smooth.
You're looking for a runny salad dressing consistency.
If it's too thick, add a little more water.
If you're looking for a dip use less water to achieve the desired consistency.
Why I Love this Vegan Tahini Sauce
It's super easy and fast to make- 5 minute tops and you're done!
It's delicious and you can literally put it in everything. Serve in sandwiches, salads, on top of vegetables as a dip and even with vegan barbecue.
It's suitable for a vegan and vegetarian lifestyle or any food-lover.
You can make ahead. The sauce can be stored in a tight container and keeps well in the fridge (around 2-3 days)
How to Store this Vegan Tahini Sauce
Store the tahini in an airtight container or jar in the refrigerator for up to 3 days. Freezing is not recommended.
The Best Vegan Tahini Sauce For Everything (gluten-free)
Ingredients  
1/4

cup

tahini

(4 tbsp)

1/4

cup

(4 tbsp) unsweetened non-dairy yoghurt

-soy preferred

1

minced

garlic clove

1

tbsp

lemon

1/2

tsp

salt

2

tbsp

water
Instructions 
Combine the tahini, yoghurt, lemon, salt and minced garlic clove into a bowl.

Mix with a whisk until smooth. To achieve the correct consistency, add a little more water.

Place the tahini in a serving bowl or store into the referigerator in a tight lid container (keeps for 2-3 days)
Notes
Top Tip #1: Start with very little water and keep adding until you have the consistency you want.
We are aiming for the consistency of a runny salad dressing: this is how the tahini sauce consistency should be.
If your sauce is too thick, add water until you achieve this.
*Add less water, though, if you prefer your tahini more like a dip.
Top Tip #2: Serving more people? Double the recipe!
More Recipes:
Vegan Baith Tomat (Arab Tofu Scramble with Tomatoes) from Kuwait
Seriously the Best Vegan Whole Roasted Cauliflower
Enjoyed this recipe? Pin it now and read it again later
Save or Share!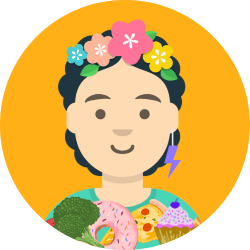 Latifah is a vegan foodie who loves travelling and cooking plant-based recipes. She loves sharing her favorite travel spots and adding a sprinkle of confetti to your day.